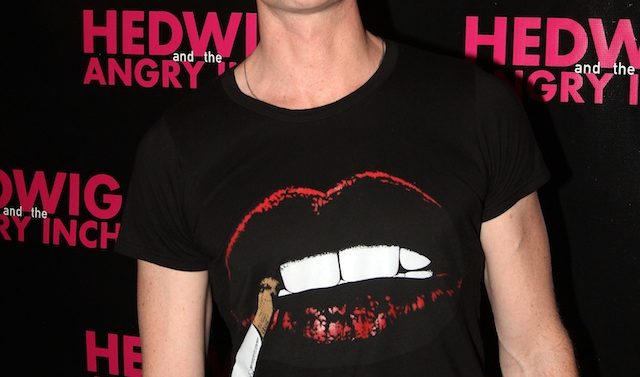 Luego de la noticia de que Neil Patrick Harris le había gritado a un fan todos pensaron que el actor era un divo, pero al parecer todo era parte del show.
La historia es la siguiente: El actor de "How I Met Your Mother" está por estos días en Broadway presentando su obra musical "Hedwig and the Angry Inch,"  y según informó el New York Post  un miembro de la audiencia le gritó en plena función: ¡Te amo Neil!" ante lo cual el actor respondió enojado: "¡Estoy haciendo algo acá mother***!
Pero al parecer todo fue parte del show, o por lo menos así lo explicó un representante  del actor en el sitio Gossip Cop. Incluso el propio Neil aclaró la polémica en su Twitter diciendo: "Parece que mi improvisación de Hedwig está haciendo noticia, pero uno debería tener la historia completa con su contexto. Gossip Cop lo clarifica."
En el sitio un representante del versátil actor aclara: "Todo fue parte del personaje [Hedwig]. Neil nunca se habría salido del personaje, nunca habría parado el show".
Según continuó explicando lo que los medios no contaron fue una parte de la obra donde Neil se burla de él mismo diciendo:
"¿Quién es Neil? Yo no soy Neil,"  entonces miró a la actriz Lena Hall con quien comparte escenario y le dijo: "¿Eres tu Neil? Más te vale no ser Neil…"
Luego de esto el público aplaudió efusivamente la broma.
"Fue un momento realmente divertido y tenía que ver con el contexto del show, la audiencia estaba gozando y de verdad fue un momento especial, que no ha sido bien explicado en varias partes", agregó el representante.
VER TAMBIÉN: Fan arregló el final de 'How I Met Your Mother' (VIDEO)
Neil Patrick Harris se hizo conocido cuando niño en la televisión con Doogie Howser, M.D y su más reciente rol fue el del casanovas Barney Stinson, papel muy distinto al que interpreta ahora en el musical de Broadway donde le da vida a un punk transexual de la Alemania del Este.
Para este papel Neil tuvo que perder 10 kilos y vestirse con trajes brillantes, una peluca rubia y tacones, sin duda que con ese personaje Neil puede decir y hacer lo que quiera en el escenario.
¿Qué te parece la noticia?