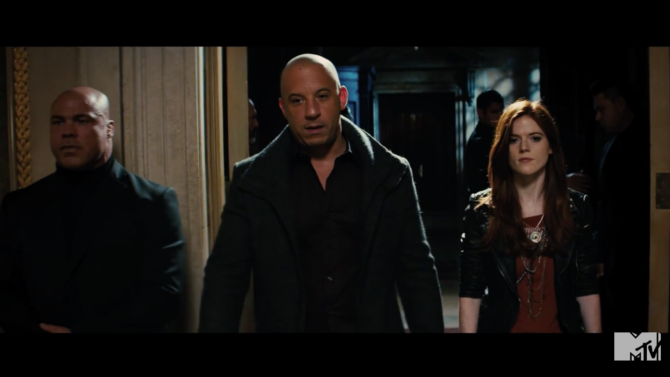 Este otoño Vin Diesel regresa a la pantalla grande con otra película que promete ser todo un éxito en las salas de cine, se trata de The Witch Hunter de la cual tenemos el primer trailer.
El actor se convertirá en Kaulder, un soldado de 700 años que se convirtió inmortal luego de que haya vencido a la reina de las brujas. Pero la Reina ha resucitado y ahora busca venganza contra Kaulder y todo la raza humana, el único que podrá salvar el mundo es este guerrero.
Aunque la trama se escucha un poco confuso, pues la guerra será entre este mundo y el del futuro, entenderás mejor de qué se trata esta película mirando el trailer:
Otros en el elenco incluyen a: Rose Leslie, Elijah Wood, Michael Caine, Ólafur Darri Ólafsson y  Julie Engelbrecht. Dirigida por Breck Eisner, The Last Witch Hunter estrena el 23 de octubre, justo a tiempo para cuando inicien las celebridades de Halloween.