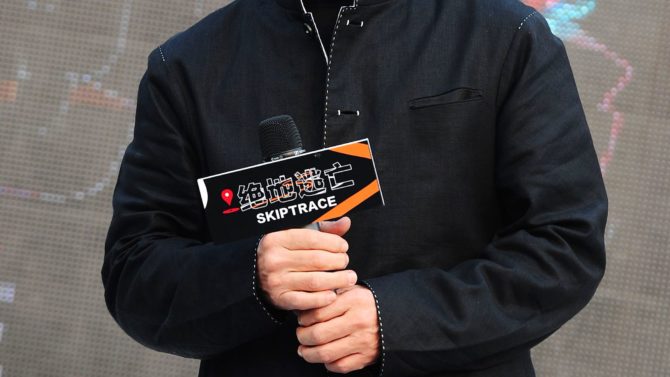 El actor Jackie Chan recibirá el Oscar honorífico por parte de la Academia de Arte y Ciencias Cinematográficas en la octava edición de los Governors Awards que se celebrará el próximo 12 de noviembre en el salón Ray Dolby del Hollywood & Highland, en Los Ángeles.
Otras figuras que serán honradas con dicho premio son la editora de películas Anne V. Coates, el director de casting Lynn Stalmaster, y el director de documentales Frederick Wiseman, informó este jueves 1 de septiembre la Academia de Hollywood en un comunicado.
"El Oscar honorífico fue creado para artistas como Jackie Chan, Anne Coates, Lynn Stalmaster, y Frederick Wiseman, verdaderos pioneros y leyendas en sus creaciones", dijo Cheryl Boone Isaacs, presidenta de la Academia.
VER TAMBIÉN Premios Oscar serán transmitidos por ABC hasta el 2028
La Academia reconoce con el Oscar honorífico a los artistas que han contribuido al cine de una manera extraordinaria.
Chan ha protagonizado más de 30 películas de artes marciales en su Hong Kong natal y ha desarrollado una "inconfundible" carrera internacional con filmes como Rush Hour (1998), Shanghai Knights (2003), Around the World in 80 Days, The Karate Kid y la franquicia de películas animadas Kung Fu Panda.
La Academia también destacó la carrera de escritor, director y productor que ha concretado Chan, de 62 años.
Por su parte, Anne V. Coates ha trabajado en grandes éxitos como Lawrence of Arabia (1962) y Erin Brockovich" (2000), mientras que Stalmaster fue el responsable del reparto en The Graduate (1967) y Tootsie (1982), entre otras películas.
VER TAMBIÉN Halle Berry se muestra sexy en bikini a los 50 años [FOTO]
Wiseman ha realizado los documentales Titicut Follies, en 1967, y National Gallery, en 2014.