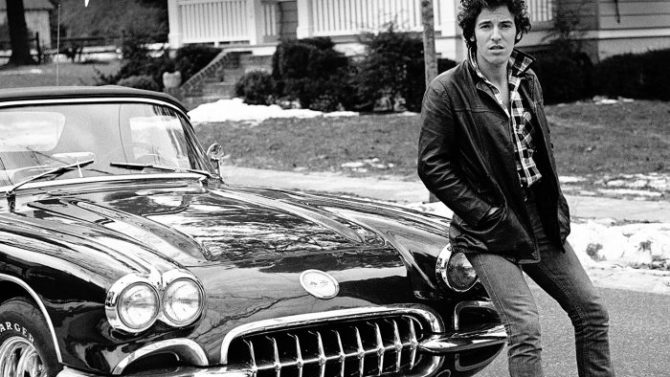 Este viernes 23 de septiembre es un día muy especial para Bruce Springsteen, porque además de cumplir 67 años lanza su nuevo álbum Chapter and Verse, que cuenta con cinco temas inéditos de su juventud.
Y no solo eso: este álbum es el acompañante sonoro de Born to Run, la autobiografía del rockero que saldrá a la venta el próximo martes 27 de septiembre.
VER TAMBIÉN Marc Anthony y su padre lanzan documental en Spotify sobre creación de su canción "Dejé de Amar"
Las canciones de Chapter and Verse fueron elegidas por el mismo Springsteen para narrar y describir los capítulos de sus memorias.
La recopilación comienza con temas de la época en que un jovencito Springsteen cantaba y tocaba la guitarra en la banda The Castiles y termina con su canción del 2012, "Wrecking Ball".
En total, el disco tiene 18 canciones:
1. "Baby I" — The Castiles (1966)
2. "You Can't Judge a Book by the Cover" — The Castiles (1967)
3. "He's Guilty (The Judge Song)" — Steel Mill (1970)
4. "Ballad of Jesse James" — The Bruce Springsteen Band (1972)
5. "Henry Boy" (1972)
6. "Growin' Up" (1972, Tracks)
7. "4th of July, Asbury Park (Sandy)" (1973, The Wild, The Innocent & the E Street Shuffle)
8. "Born to Run" (1975, Born to Run)
9. "Badlands" (1977, Darkness on the Edge of Town)
10. "The River" (1980, The River)
11. "My Father's House" (1982, Nebraska)
12. "Born in the U.S.A." (1984, Born in the U.S.A.)
13. "Brilliant Disguise" (1987, Tunnel of Love)
14. "Living Proof" (1992, Lucky Town)
15. "The Ghost of Tom Joad" (1995, The Ghost of Tom Joad)
16. "The Rising" (2002, The Rising)
17. "Long Time Comin'" (2005, Devils & Dust)
18. "Wrecking Ball" (2012, Wrecking Ball)
Además, el rockero cumpleañero compartió este viernes una imagen suya de cuando era bebé. ¡Feliz cumpleaños, The Boss!