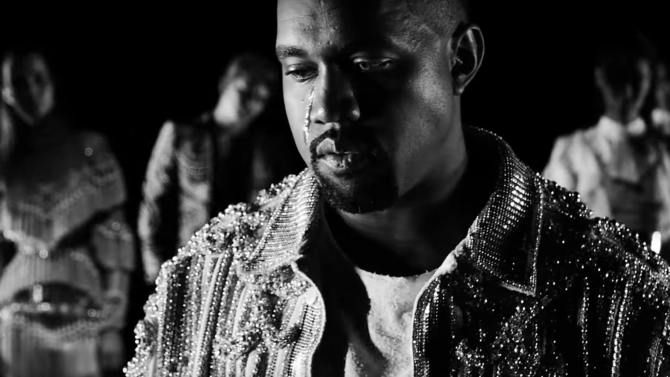 Parece ser que Kanye West sabía que, luego del revuelo que causó el video de "Famous", su próxima propuesta debía ser igual o más monumental… Y con imágenes llenas de llanto y moda, este viernes el artista lanzó el video oficial del tema "Wolves".
El segundo video del disco The Life of Pablo cuenta con la participación de su esposa, Kim Kardashian, y reúne a modelos del calibre de Alessandra Ambrosio y Joan Smalls, entre otras. Asimismo, el rapero Vic Mensa y la cantante Sia forman parte de esta nueva propuesta de West.
Bajo la dirección de Steven Klein, el video fue filmado en blanco y negro, y presenta a Kim y Kanye con atuendos muy similares a los que usaron hace unos meses durante la Met Gala.
El video también sirve como promoción para la reconocida marca de moda Balmain, lo cual va de la mano con el hecho de que el tema se estrenó en febrero 2015 durante el primer fashion show organizado por Kanye. Además, el video surge a solo días de que Balmain confirmara que los padres de North y Saint West serían los protagonistas de su campaña de moda para este otoño.
VER TAMBIÉN: Kanye West sobre Taylor Swift: "Ahora todos ustedes saben la verdad" [VIDEO]