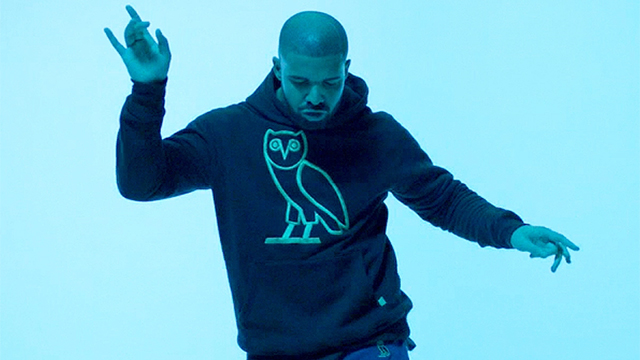 Drake es sin lugar a dudas uno de los exponentes más reconocidos del género del hip hop en la actualidad. Desde que firmó en el 2009 un contrato con la disquera de Lil Wayne, Cash Money Records, el canadiense ha lanzado éxito tras éxito y su popularidad ha ido ascendiendo como la espuma.
Su primer álbum de estudio, Thank Me Later, debutó en el primer lugar del listado Billboard 200 en el 2010. Sus dos trabajos discográficos posteriores, Take Care (2011) y Nothing Was the Same (2013), fueron éxitos a nivel mundial y recibieron certificaciones de cuádruple y triple platino, respectivamente. Precisamente el primero de estos discos le valió su primer premio Grammy en la categoría de Mejor álbum de rap.
VER TAMBIÉN Drake lanzará más música nueva en diciembre
Con Views, su más reciente disco, el intérprete ha llegado a la cúspide de su éxito. Gracias al álbum superó varios récords, entre ellos convertirse en el primer solista masculino en diez años en liderar la lista Billboard 200 por 10 semanas, además de liderar de manera simultánea por 8 semanas los listados Billboard 200 y Billboard Hot 100, superando así lo logrado por Michael Jackson y Whitney Houston.
El canadiense es además el artista más escuchado en Spotify y recientemente hizo historia al convertirse en el cantante con más nominaciones en la historia de los American Music Awards, que se realizarán el próximo 14 de noviembre.
Este 24 de octubre el exitoso compositor, productor musical y actor cumple 30 años, por lo que decidimos celebrar su cumpleaños recopilando los mejores videos musicales que ha lanzado durante su carrera.
¡Feliz cumpleaños Drake!
"Hotline Bling", de Views.
"Energy", de If You're Reading This It's Too Late.
"Worst Behavior", de Nothing Was the Same.
VER TAMBIÉN "One Dance", de Drake, es la canción más escuchada en la historia de Spotify
"Hold On, We're Going Home", de Nothing Was the Same.
"Started from the Bottom", de Nothing Was the Same.
"HYFR", de Take Care.
"Take Care", del álbum del mismo nombre.
"Over", de Thank Me Later.