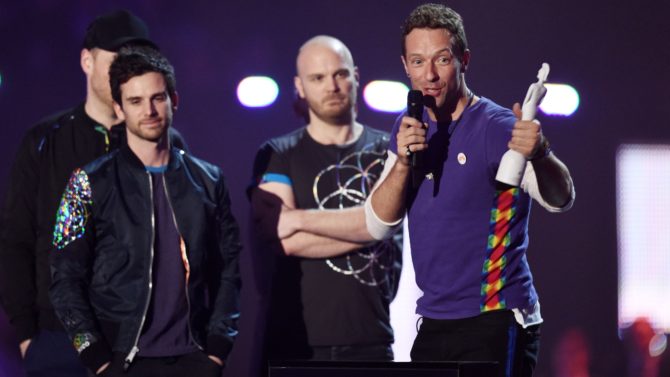 Coldplay se acaba de convertir en la banda más reconocida en la historia de los Brit Awards, ya que la agrupación inglesa fue galardonada con su noveno premio en la edición número 36 de la prestigiosa ceremonia.
Durante esta edición de los premios a la música del Reino Unido, celebrados en Londres, los músicos fueron reconocidos con el galardón a la "Mejor banda". Esta es la cuarta vez que la agrupación recibe el premio en dicha categoría, llevándose también el reconocimiento en 2012, 2003 y 2001.
"Nos gustaría dedicar este premio a todos los músicos jóvenes que se encuentran en campos de refugiados por todo el mundo", expresó Chris Martin, voz principal de la banda autora de éxitos como "Viva la Vida" y "Pasadise".
La industria musical del Reino Unido reconoció a Colplay en 2001 por su álbum "Parachutes", y en 2006 y 2003 por las producciones "X&V" y "A Rush of Blood to the Head", respectivamente. Asimismo, hace 10 años, la banda recibió el premio de "Mejor canción" por el tema "Speed of Sound" y "Mejor grabación en vivo" por la producción "Mylo Xyloto", en 2013.
Durante la premiación, Coldplay tocó su popular tema "Hymn For The Weekend". Aquí puedes ver el video:
La banda británica de pop rock se formó en Londres en 1996, y está compuesta por Martin (voz, teclado, guitarra), Jon Buckland (guitarra principal), Guy Berryman (bajo eléctrico) y Will Champion (batería, y coros).