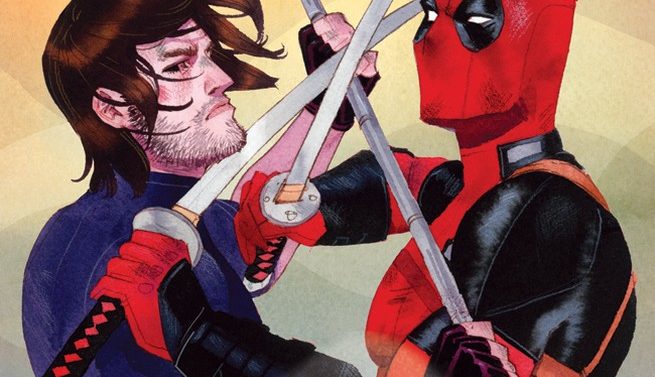 Marvel Comics announced during the ComicsPRO retailer summit plans of a new miniseries, Deadpool vs. Gambit. The comic book will unveil the shared history between Wade Wilson and Remmy LeBeau.
According to ComicBooks.com, Ben Acker and Ben Blacker will be in charge of writing the series with art by Danilo Beyruth. The story will focus on Deadpool and Gambit's time working together as conmen on various jobs while occasionally stabbing each other in the back. Additional details have been kept under wraps.
The first cover of the five issue series, created by Kevin Wade, was also released. It's no surprise that the mercenary is getting more time in the spotlight after being a total box office hit. The Ryan Reynolds' film pulled in over $152.3 million in its first weekend and is expected to come out on top once again in its second.
A Gambit film is also in the works at Fox with Channing Tatum in the lead role. The X-Men project is set to hit the big screen in 2017.
The Deadpool vs. Gambit series will hit store shelves and be available digitally in June.
Which one is your favorite character?