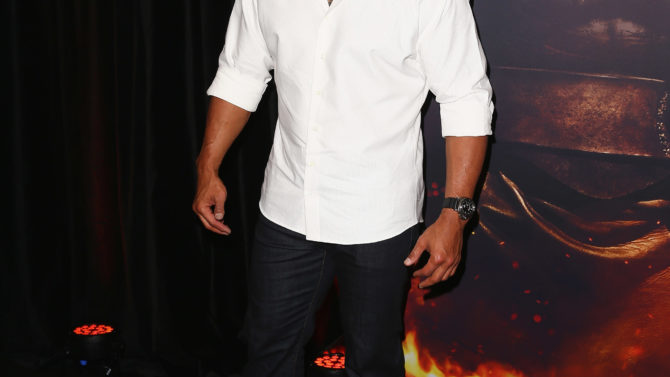 Se imaginan a Dwayne Johnson, sin camisa, con shorts rojos apretados, corriendo por la playa … ¡Pues esa escena muy pronto llegará a la pantalla grande!
Luego de que rumorara la participación de The Rock en la película "Baywatch", basada en el popular programa de los 90's sobre salvavidas, éste acudió a las redes sociales para confirmar la noticia.
"Esta es mi playa b***h, los rumores son ciertos haremos la película de #BAYWATCH! Correr en cámara lenta en la playa … #QuienNecesitaRespiracionDeBocaABoca #ShortsRojosApretados".
De acuerdo a reportes, Justin Malen ("Trophy Wife") será el encargado de escribir el guión mientras que Sean Anders ("Horrible Bosses 2") y John Morris ("We're The Millers") dirigirán la cinta.
Cabe mencionar que el 22 de septiembre se celebró el aniversario número 25 de la serie que duró al aire por 11 temporadas, así que el anuncio no pudo haber llegado en mejor momento.
¿A quién más les gustaría ver como parte del elenco de "Baywatch"?