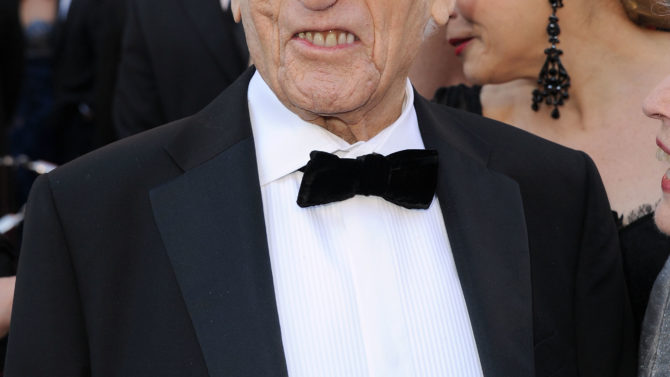 Hollywood está de luto.
Eli Wallach, uno de los actores más prominentes de su generación, murió a los 98 años ayer en la tarde, así lo confirmó su hija Katherine.
El actor, originario de Brooklyn, Nueva York, apareció en películas como "The Misfits," "The Good, the Bad and the Ugly," "The Godfather: Part III," y "The Magnificent Seven," trabajando junto a personalidades grandes del cine como Marilyn Monroe, Al Pacino y Clint Eastwood.
VER TAMBIÉN: Gabriel García Márquez muere a los 87 años
Además de aparecer en películas también hizo obras de teatro y en 1951 fue ganador de un Tony Award por la obra "The Rose Tattoo."
También tuvimos la oportunidad de verlo en la televisión como en la serie "77 Sunset Strip."
El actor multifacético recibió un reconocimiento en los Oscars del 2010 donde agradeció a todos por el apoyo y además contó que recientemente había recibido una carta del Papa Benedicto donde le contaba que su película favorita era "The Magnificent Seven."
VER TAMBIÉN: Muere Casey Kasem a los 82 años
"No entendía por qué le gustaba esa película si en esa cinta me la pasé matando a la gente," bromeó Wallach.

Hemos sufrido una gran perdida en el mundo del cine pero Wallach nos ha dejado una gran trayectoria y por siempre será recordado como una leyenda de Hollywood.
Que en paz descanse.