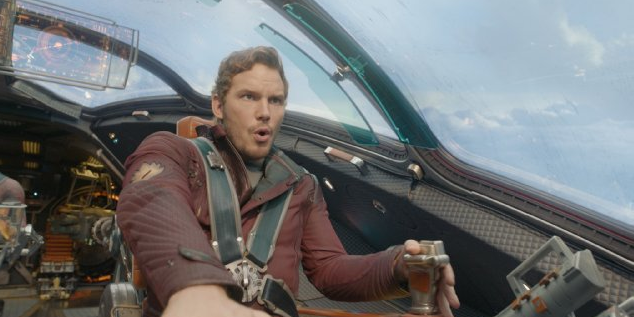 Poco a poco vamos conociendo más de la nueva película de Marvel 'Guardians of the Galaxy'.
Recientemente se dio a conocer un nuevo video a propósito de los MTV Movie Awards.
En el nuevo clip de la película podemos ver nuevas escenas de Peter Quill / Star-Lord, personaje interpretado por el actor de "Parks and Recreation", Chris Pratt.
VER TAMBIÉN: MIRA: El Primer Trailer de 'Guardians of the Galaxy'
En este nuevo trailer aparece usando una máscara la cual es muy importante para el cómic en el cuál está basado la historia, allí se puede observar cómo se activa este casco para proteger el rostro del personaje interpretado por Pratt.
El actor, conocido principalmente por realizar personajes de comedia, saltó a la fama gracias a series de televisión como "Everwood" y "OC", por lo que este papel se aleja de los típicos personajes interpretados por Pratt.
El director de la película James Gunn, subió a su instagram una foto donde aparece Zoe Saldana, quien también participa en la película, ensayando técnicas de pelea.
Por su parte, Saldana también subió a su Twitter un post relacionado con la película.
Muchos han dicho que está película ha sido muy distinta a las típicas películas Marvel, ya que los personajes son menos conocidos y pareciera tener un tono distinto y más irónico.
Pero luego de la espectacular taquilla de "Thor" y "Captain America", Marvel tiene sin duda asegurado el éxito con su próxima película.
VER TAMBIEN: "Captain America 3" anunciada para mayo 6, 2016
Además de Pratt y Saldana en el reparto se encuentran otras estrellas como:, Bradley Copper, Vin Diesel, Karen Gillan, Benicio del Toro y John C. Reilly, entre otros.
"Guardians of the Galaxy" se estrena el 1 de agosto.
¿Qué te parece este nuevo trailer?