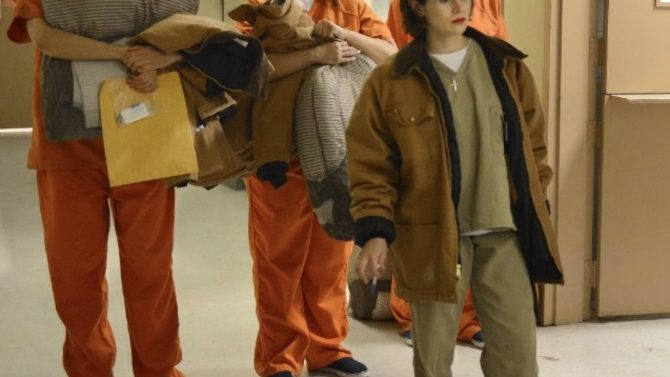 Tranquilos, ¡la serie "Orange Is the New Black" no ha sido cancelada!
Una broma, de muy mal gusto, empezó a circular las redes sociales alegando que la serie de Netflix había sido cancelada y no se haría la tercera temporada.
De acuerdo a una nota escrita por Empire News, el co-fundador de Netflix había decidido cancelar la serie ya que no habían lo suficiente hombres protagonistas.
Los fans de la serie, la cual acaba de ser nominada a 12 Premios Emmy, enloquecieron al escuchar la noticia. Algunos acudieron a Twitter para expresar su desilución:
VER TAMBIÉN: Premios Emmy 2014: lista completa de los nominados
@Jeffreywryan dijo que si Netflix era capaz de cancelar la serie, él cancelaría su subscripción con el servicio de Netflix.
@Nikii_leiigh dijo que haría un boicot en contra de Netflix si cancelan OITNB.
@ArielleSparklez dijo que por favor no jugaran con sus emociones…
VER TAMBIÉN: Renueva "Orange Is the New Black"
Pero rápidamente Netflix desmintió los rumores diciendo que todo era mentira y que la serie no se cancelaría.
A través de Twitter dijeron: "Atención, OITNB no ha sido cancelada. Aquí tenemos a @TheDanieB y @UzoAduba en el set grabando la tercera temporada".
Y también desde la cuenta oficial de la serie tuitearon: "Quien haya inventado ese rumor estará pasando tiempo en el cuarto de aislamiento".
Menos mal que esto ya se aclaró y es totalmente FALSO.