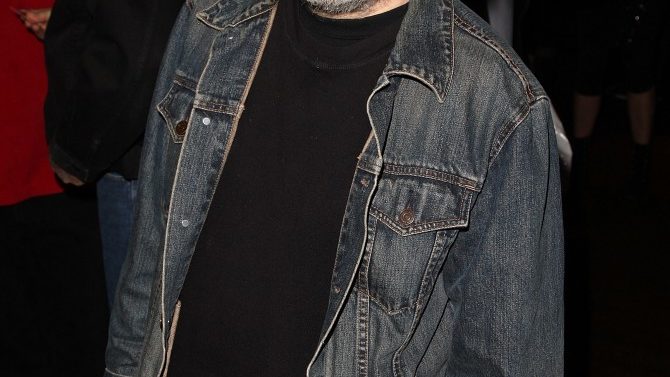 Fue un triste fin de semana para el mundo de Rock n' Roll cuando se anunció que Tommy Ramone falleció a los 65 años de cáncer.
El baterista y último miembro original de The Ramones murió el 11 de julio en su hogar en Queens, Nueva York.
La noticia fue anunciada a través del Facebook del grupo diciendo:
"Estamos tristes de anunciar el fallecimiento de Tommy Ramone (Erdélyi), el baterista original de los Ramones, hoy, 11 de julio de 2014.
'No sólo era la música de The Ramones: era una idea. Era de tratar de traer una sensación entera que faltaba en la música de rock – fue un empujón hacia fuera para decir algo nuevo y diferente. Originalmente era sólo algo artístico, finalmente me sentí que era algo suficiente bueno para todos.' – Tommy Ramone, 1978.
RIP Tommy."
VER TAMBIÉN: Muere novio de actriz de 'Glee' Becca Tobin 
Erdélyi Tamás, conocido como Tommy, nació en Hungría el 29 de enero, 1949 y trabajó como músico y productor toda su vida.
En 1974, Johnny Ramone (John Cummings) formó el legendario grupo de punk rock en NY junto a sus amigos, Dee Dee Ramone (Douglas Colvin), Joey Ramone (Jeffrey Hyman) y Tommy. Todos tomaron el apellido Ramones cuando formaron la banda y encontraron el éxito con sus canciones que cambiaron el mundo de rock n' roll y se convirtieron en legendas.
La banda de separó en 1996 pero su legado continua con canciones como "I Wanna Be Sedated, "Beat on the Brat" y "Sheena Is a Punk Rocker." Los chicos fueron incluidos en el Rock and Roll Hall of Fame en 2002 y recibieron el Grammy Lifetime Achievement Award en el 2011.
Los dejamos con el primer sencillo de los Ramones, "Blitzkrieg Bop."
Descanse en paz.