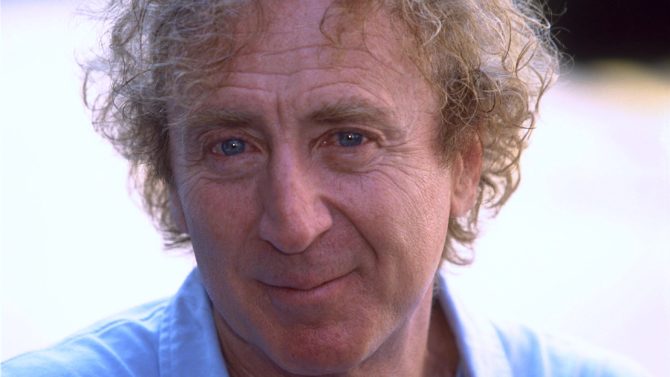 Gene Wilder falleció el lunes 29 de agosto a los 83 años debido a complicaciones con el Alzheimer. Aquí te presentamos algunos datos curiosos del actor que tal vez no conocías:
1.Su nombre de pila era Jerome Silberman y empezó a estudiar actuación a los 12 años.
2.Wilder empezó su carrera en Broadway y su primer papel importante en cine fue en "Bonnie and Clyde" en 1967.
3.Gene Wilder solo tuvo una nominación al Oscar por su actuación. Fue en 1968 por su papel de reparto en "The Producers".
4.En 1970, Wilder protestó junto a un grupo de actores de Nueva York, por las campañas de bombardeo del presidente Nixon en Camboya.
5.En una entrevista con Time magazine aseguró que su apariencia tranquila era una fachada para cubrir su histeria.
6.Según Variety, después de pasar un verano en los Hampton en 1971, el actor se convirtió en un aficionado al tennis.
7.La segunda nominación a los premios de la Academia fue en 1974 por mejor guión adaptado en el film The Young Frankestein.
8.El actor dirigió en 1975 "The Adventures of Sherlock Holmes' Smarter Brother", haciendo su debut como director.
9.Para interpretar uno de sus papeles más conocido (Willy Wonka), el actor pidió que lo dejaran hacer una voltereta cuando ingresara en su primera escena, de lo contrario no trabajaría en la cinta.
10.Wilder dijo en una entrevista con Turner Classic Movies que el remake de Willy Wonka & The Chocolate Factory, protagonizado por Johnny Depp, fue un insulto. Aunque consideró que Depp era buen actor, no opinó lo mismo de la dirección.
11.El director de Willy Wonka, Mel Stuart le comentó a AMC que nunca pensaron en otro actor para ese rol, ya que tenía ese toque sardónico y demoníaco que estaban buscando.
12.Wilder actuó en algunos episodios de "Will and Grace" del 2001 al 2003 y ganó un Emmy por ello.