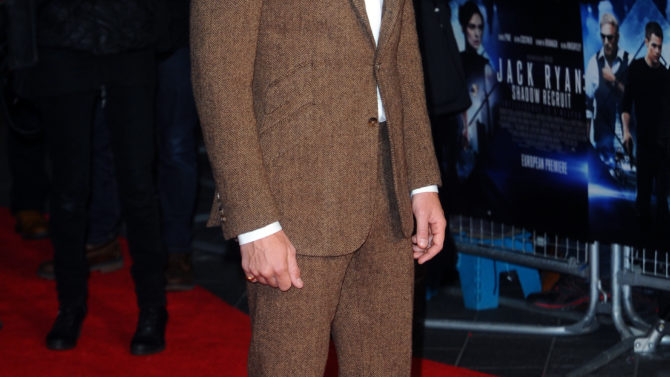 Chris Pine será parte del elenco de Wonder Woman junto a Gal Gadot. El actor confirmó la noticia durante una entrevista con la revista Premiere, mientras promovía su próxima película The Hours Finest.
"Realmente no sé lo que estoy autorizado a decir", dijo Pine agregando, "Estoy súper emocionado, por supuesto, Gal Gadot es muy talentosa… lo que más me emociona es ser parte de una película con una superhéroe mujer. Me uniré a esta inteligente, hermosa y fuerte mujer para destruir a los villanos y salvar a la humanidad".
Según reporta Variety, el actor encarnará a Steve Trevor, un soldado estadounidense que se enamora de Wonder Womas. El personaje apareció en las historietas originales por primera vez en 1942 bajo una edición titulada "All Stars Comics".
La icónica heroína hará su debut cinematográfico en Batman v Superman: Dawn of Justice en 2016. Según reportes, La Mujer Maravilla y el personaje de Trevor podrían aparecer en The Justice League Part One, cinta que se estrenará el 10 de noviembre de 2017.
Pine se encuentra actualmente trabajando en Star Trek Beyond. Mientras tanto, el actor puede ser visto en la serie original de Netflix titulada Wet Hot American Summer: First Day of Camp.