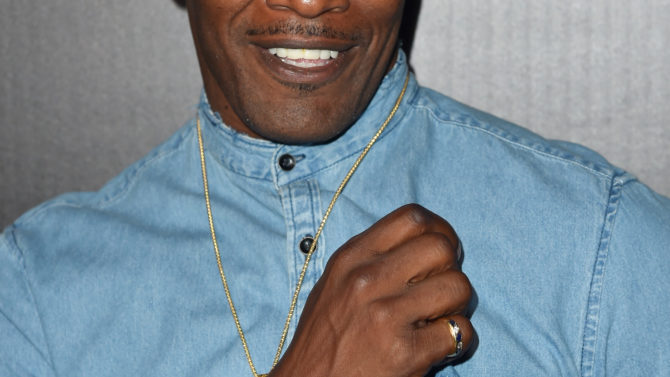 Jamie Foxx se encuentra en negociaciones para co-protagonizar Baby Driver, la nueva cinta del director Edgar Wright (Shaun of the Dead) según información recogida por Deadline. De aceptar la oferta, el actor interpretaría un criminal que coacciona a un joven, interpretado por Ansel Elgort (The Fault in Our Stars), para que trabaje en su corrupta organización.
La película de acción será distribuida por TriStar Pictures y se centra en un hombre llamado Baby -apodo que describe la cara de bebé del protagonista- quien trabaja como chofer para diferentes ladrones de bancos. Todo marcha bien en la vida del personaje principal, hasta que un asalto no sale como estaba previsto.

La historia está inspirada en parte por el video musical llamado "Blue Song" que Wright dirigió para el grupo musical Mint Royale en 2003. Wright también escribió el guión de la película.
VER TAMBIÉN Benicio Del Toro y Jamie Foxx en película de Harmony Korine 'The Trap'
Foxx se encuentra trabajando en Sleepless Night de Baran bo Odar con Gabrielle Union y Dermot Mulroney y, si acepta el rol, podrá ser visto en Baby Driver cuando la cinta se estrene el 17 de marzo de 2017.