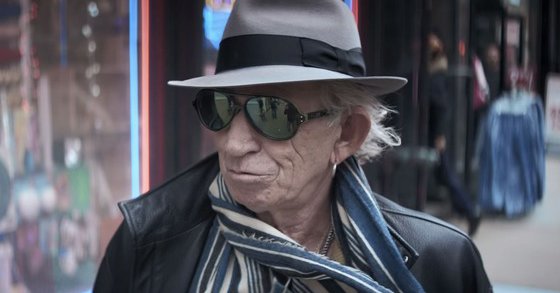 Este 18 de septiembre la vida del legendario Keith Richards, uno de los miembros fundadores de The Rolling Stones, llegará a Netflix en el documental titulado Keith Richards: Under the Influence y hoy Variety Latino te trae el primer trailer.
"Sé quien soy, pero me doy cuenta que la gente piensa que Keith Richards siempre está fumando, con una botella en la mano y maldiciendo cuando la licorería está cerrada", eso es lo que se le escucha decir al mítico guitarrista en los primeros segundos del avance de este proyecto que es una carta de amor para todos los fanáticos del músico.
El ganador del Óscar Morgan Neville es quien dirige este reportaje audiovisual que te ofrecerá un íntimo vistazo a la vida de una de los rockeros más icónicos del mundo. Este viaje detallará la música que lo ha inspirado a través de los años, las aventuras que ha vivido a lo largo de su vida profesional y el reto de hacer su primer disco como solista. La cinta fue rodada en los alrededores de Chicago, Nashville y Nueva York. En cada parada Richards, de 71 años, revela los momentos claves y las situaciones que lo han convertido en el ser humano que es hoy día.
VER TAMBIÉN 'Vinyl' de Martin Scorsese te lleva a un mundo lleno de sexo y rock 'n' roll [TRAILER]
"La vida es chistosa. Nadie quiere envejecer, pero tampoco quieren morir joven. Solo tienes que seguir tu vida y tu camino", sentencia Richards en el adelanto.
Acá tienes el trailer completo: