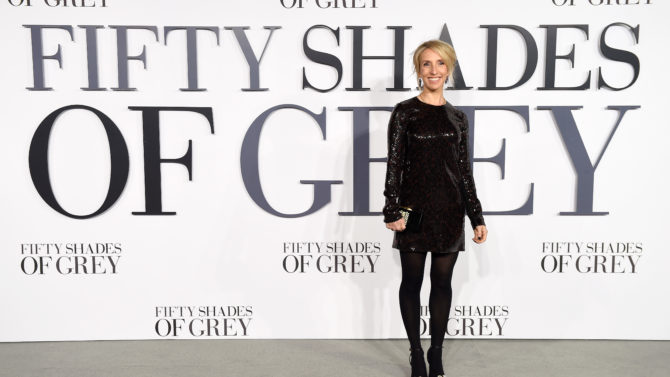 Sam Taylor-Johnson se despide de la franquicia "Fifty Shades of Grey" pues la directora no regresa para dirigir la secuela de la cinta protagonizada por Dakota Johnson y Jamie Dornan.
Taylor-Johnson emitió un comunicado donde confirma su salida: "Dirigir 'Fifty Shades of Grey' ha sido intenso y una increíble travesía por la cual estoy muy agradecida (…) Hice buenas amistades con el elenco, la producción y todo el equipo pero especialmente con Dakota y Jamie. Como no voy a regresar a dirigir las secuelas, le deseo mucho éxito a quien se anime a tomar este reto de las próximas dos películas", explica el comunicado de E! News.
La salida de la directora británica no sorprende ya que habían rumores que ésta y la autora de los libros, E.L. James, no se llevaron bien en el set durante la filmación ya que ambas tenían visiones distintas para la dirección de la película. De hecho, se dijo que James quería control total de las próximas películas y el guión algo que podría conseguir ya que Kelly Marcel, guionista de la primera entrega de la trilogía, tampoco regresa para las próximas instalaciones.
Hace algunas semanas también se había dicho que Dornan (Christian Grey) no regresaba para las secuelas aunque el actor irlandés desmintió ese rumor. Lo cierto es que "Fifty Shades of Grey" se ha convertido en una de las películas más taquilleras del año pues desde su debut en la pantalla grande el 13 de febrero, la peli ha generado más de $550 millones a nivel mundial.
¿Quién se apuntará para dirigir la secuela de? Ustedes, ¿tienen a un director en mente?