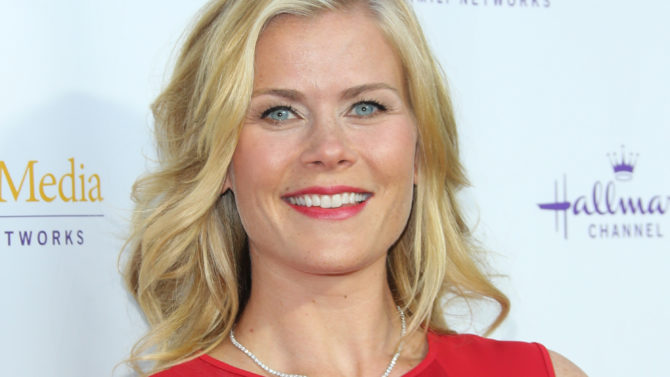 Después de 13 temporadas, Alison Sweeney se despide del programa The Biggest Loser de NBC. Sweeney fue contratada en el 2007 para reemplazar como conductora a la comediante Caroline Rhea.
"Después de una increíble carrera juntos, Alison Sweeney no regresará como anfitriona en la próxima temporada de The Biggest Loser", así lo expresaron los productores de la serie en un comunicado el martes 25 de agosto. Sin embargo, la temporada número 17 de la serie aún no tiene fecha de estreno.
Sweeney es mejor conocida por haber interpretado, durante más de 20 años, al personaje de Sami Brady en la telenovela Days of Our Lives de NBC. Aunque se despidió del programa en octubre de 2014, estará de regreso en la próxima temporada. La actriz también ha interpretado personajes secundarios en exitosas series de televisión como St. Elsewhere, Friends y  Las Vegas.

Próximamente, Sweeney protagonizará la película Love On the Air en la cual también será productora ejecutiva, y se estrenará el 26 de septiembre en Hallmark Channel. Y aún hay más, pues también será parte de la secuela de Murder She Baked con Cameron Mathison.