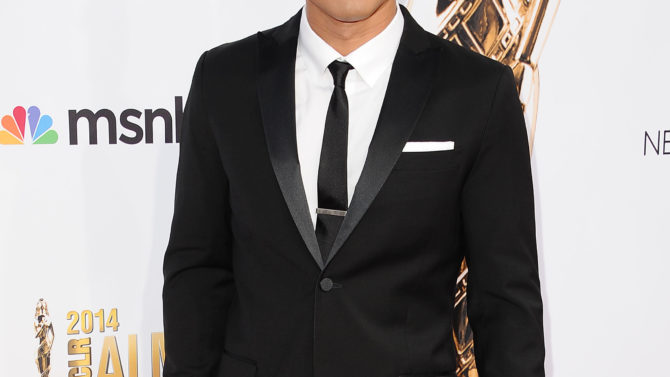 Buenas noticias para los fans de Mario López: el presentador de Extra formará parte del elenco de Grease: Live, una adaptación televisiva totalmente en vivo del popular musical de Broadway, que en 1978 fue llevado a la pantalla grande, convirtiéndose así en una de las películas más populares de todos los tiempos.
En este especial de televisión de la cadena Fox, López dará vida a Vince Fontaine, el presentador de una competencia de baile televisada que tiene lugar en la Rydell High School.
"¿Listos para bailar, chicos? Deseando que llegue la hora de interpretar a Vince Fontaine en el musical de Fox, 'Grease: Live'", escribió López en Twitter.
López se une a un elenco de primera, integrado por Julianne Hough (Sandy), Aaron Tveit (Danny), Vanessa Hudgens (Rizzo), Carly Rae Jepsen (Frenchy), y Carlos PenaVega (Kenickie). El número musical de apertura estará a cargo de la cantane Jessie J, quien interpretará una nueva versión de "Grease (Is the Word)".
Esta producción marca el regreso de López a Fox, cadena donde fue conductor de la competencia de canto The X-Factor junto a Khloé Kardashian en el 2012. El actor —quien alcanzó la fama en el popular show de los 90 Saved by the Bell— debutó en Broadway en el 2009 con el musical A Chorus Line y compitió en la tercera temporada de Dancing with the Stars.
Grease: Live tendrá una duración de tres horas y será transmitido el próximo 31 de enero, en la cadena Fox.
Aquí te dejamos una de nuestras canciones favoritas de Grease: