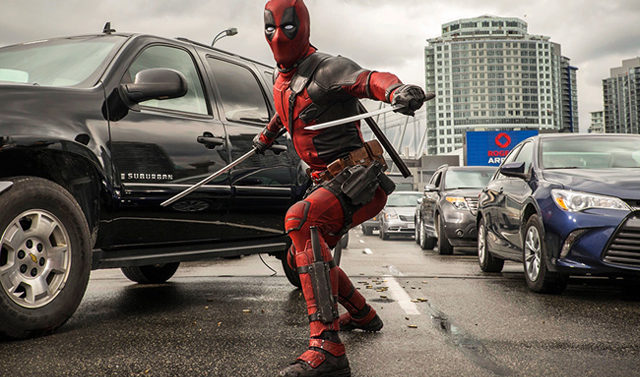 Deadpool, la cinta protagonizada por Ryan Reynolds, lideró la taquilla estadounidense durante el fin de semana feriado. Según reporta Variety, el filme basado en el personaje de los comic-books, logró recaudar unos impresionantes $135 millones durante sus primeros 3 días en las salas de cines.
La película del superhéroe más sarcástico de Marvel significó una inversión de $58 millones para 20th Century Fox, estudio detrás de este divertido filme. Deadpool le arrebató el récord a Fifty Shades of Grey, cinta que sostenía el primer lugar como el mejor estreno del mes de febrero de todos los tiempos, con un debut de $85.2 millones en 2015.
Por si fuera poco, la cinta protagonizada por Reynolds también superó el récord que poseía Matrix Reloaded con $91.8 millones como el debut más alto para un filme clasificado clase 'R'. Asimismo, esta película representa el mejor debut para este estudio cinematográfico desde el estreno de Star Wars: Episode III: Revenge of the Sith.
El esposo de Blake Lively inicialmente interpretó a este irónico personaje en la película X-Men Origins: Wolverine, su destacada actuación dejó a los fanáticos pidiendo más de este mutante, lo que logró animar a Marvel a crear un spin-off. Este altísimo debut sin duda alguna vigorizará la carrera de Reynolds, quien recientemente había protagonizado desastres en las taquillas como lo fueron las cintas Green Lantern y R.I.P.D.
El elenco de esta película dirigida por Tim Miller lo completan Morena Baccarin, Ed Skrein y T. J. Miller.
¿Y tú, fuiste a ver Deadpool en cines?