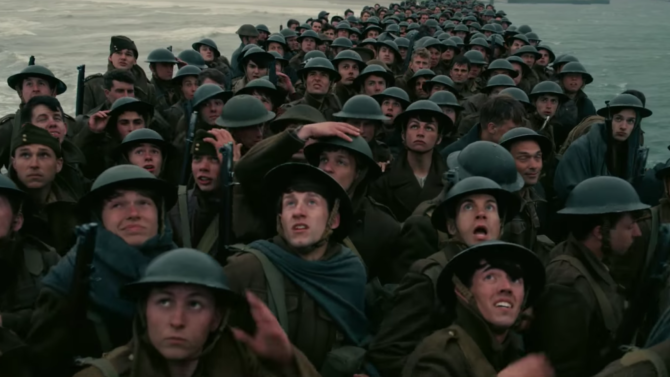 Warner Bros. lanzó esta semana el primer teaser de la película Dunkirk, el nuevo trabajo del reconocido director Christopher Nolan.
El breve teaser logra dejarnos con las ganas de ver más, pues muestra a un grupo de soldados que están a punto de recibir algún tipo de ataque… Pero, en efecto, no podemos ver qué sucede.
"En momentos de crisis, en momentos de aniquilación, la supervivencia es la victoria", reza este adelanto de la película que está pautada para llegar a los cines de Estados Unidos en julio de 2017.
Dunkirk está inspirada en una historia verídica, y se basa en la Operación Dinamo: Durante la II Guerra Mundial, la ciudad francesa de Dunkerque fue elegida para esta operación que permitió la huida de más de 330,000 soldados de Bélgica, Gran Bretaña y Francia luego de que fueran rodeados por el ejército nazi.
Tom Hardy, Kenneth Branagh, Mark Rylance, Cillian Murphy, James D'Arcy y Harry Styles encabezan el reparto.
Además de este elenco de primera, el solo hecho de que Christopher Nolan es el director y guionista de esta película ha creado una gran expectativas. Recordemos que este cineasta inglés fue el responsable de cintas como Inception y la trilogía de Batman: Batman Begins, The Dark Knight y The Dark Knight Rises.