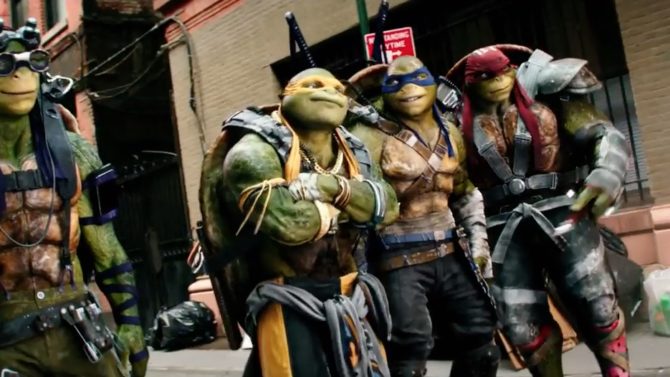 Michael Bay, el productor de la segunda parte de Teenage Mutant Ninja Turtles, reveló nuevos detalles de la secuela a Rolling Stone. El cineasta le confirmó a la revista que la nueva película tendrá varios villanos, incluyendo al legendario monstruo Krang.

La entrevista que sostuvo el cineasta con la editorial documenta una breve conversación entre Pablo Helman, el supervisor de efectos visuales de la película y Bay. El artista le muestra la nueva versión de Krang, después de haberle eliminado sus tentáculos. Bay estudia la nueva figura y le responde: "Él puede tener algunos tentáculos. Es solo que no quiero que le salgan de los lados, de ese modo luce como un pulpo estúpido".
Esta es la primera vez que se ha habla abiertamente de la participación de Krang en el filme. Los fanáticos del show animado lo recordarán como el cerebro alienígena que viaja dentro del cuerpo de un robot que trabajó junto a Shredder en varios planes para derrotar a las tortugas y así poder apoderarse del planeta Tierra.
Otros personajes que también aparecerán en la secuela son Bebop, Rocksteady, la hija de Shredder, Baxter Stockman y Casey Jones.
Teenage Mutant Ninja Turtles: Out of the Shadows se estrena el 3 de junio de 2016.