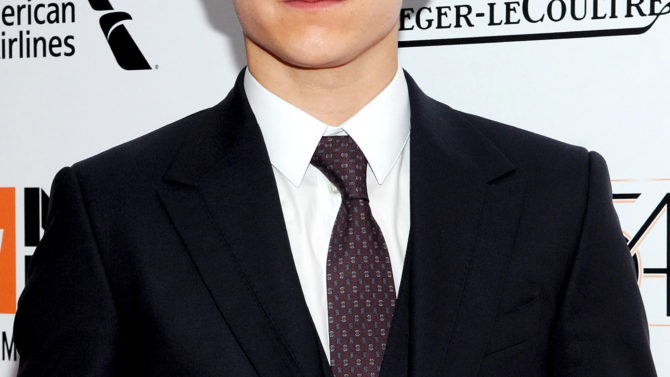 Tom Holland, el joven actor que le dará vida a Spider-Man en la nueva versión cinematográfica del famoso arácnido, habló sobre este importante rol que llegará muy pronto a las pantallas de cine.
Holland, de 20 años, brindó una entrevista en el marco de la premiere de la cinta The Lost City of Z en el New York Film Festival. Acerca de cómo ha sido interpretar a Spider-Man, el actor expresó: "El traje no es la mejor cosa del mundo, pero a veces cuando se hace incómodo solo me debo recordar a mí mismo de la larga lista de actores que hubiesen amado estar en este traje", sentenció el artista. "Me merezco estar aquí y voy a dar lo mejor de mí".
Su trabajo en la esperada Spider-Man: Homecoming no es cuestión sencilla, ya que su actuación involucra una gran cantidad de piruetas y, por supuesto, escalar altos edificios.
"Hice tantas acrobacias como pude, pero hubo ciertas cosas que legalmente no pude realizar", aseguró Holland. "Contamos con muchos dobles de acción que eran todos muy, muy talentosos", agregó.
Spider-Man: Homecoming llegará a las salas de cine el próximo 7 de julio de 2017.