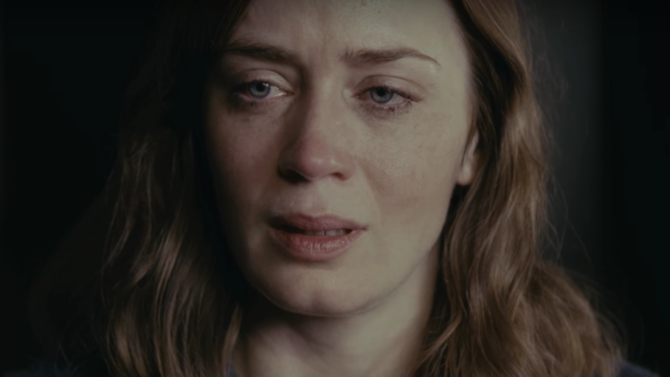 La industria cinematográfica sigue sorprendiéndonos con tentadores tráilers. Esta vez se trata del thriller The Girl on the Train, la historia de Rachel Watson (Emily Blunt), una mujer divorciada que vive obsesionada con su pasado.
Según la sinopsis oficial, todos los días, al tomar el tren, Rachel pasa por la casa en donde vivía con su exmarido, Tom (Justin Theroux), quien aun reside en el lugar con su nueva esposa Anna (Rebecca Ferguson), y su hijo recién nacido. Sin embargo, con el mismo detenimiento que sigue la nueva video de su exesposo, desde el tren se fija en la relación de Megan (Haley Bennett) y Scott (Luke Evans).
VER TAMBIÉN Nuevo tráiler de 'Star Wars Rebels' revela un villano conocido [VIDEO]
Un día, Rachel despierta con contusiones y sin recordar la noche anterior. Horas después se entera de que Megan desapareció, por lo que decide involucrarse en el caso con la policía para saber qué le sucedió a la mujer, pero más que nada, para saber si ella es la responsable de la desaparición.
VER TAMBIÉN Lanzan tráiler oficial de 'The Magnificent Seven', con Chris Pratt y Denzel Washington
The Girl on the Train también cuenta con la participación de Edgar Ramírez, Allison Janney, Lisa Kudrow y Laura Prepon, y se basa en la exitosa novela del mismo nombre escrita por Paula Hawkins.
Esta película está pautada a llegar a los cines de Estados Unidos el próximo 7 de octubre.