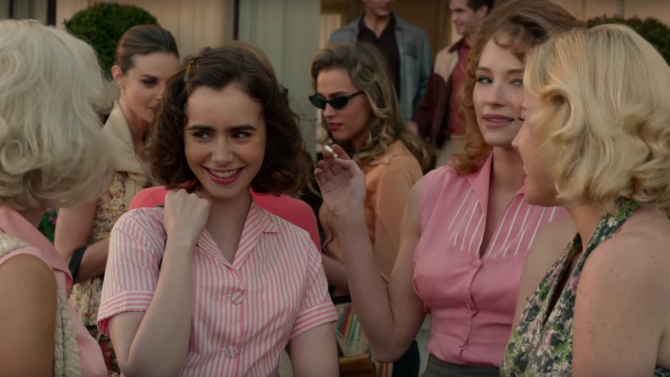 Un nuevo tráiler de Rules Don't Apply, el más reciente proyecto del reconocido actor y director Warren Beatty, ha llegado a las pantallas este jueves.
Esta nueva película cuenta la vida del famoso multimillonario Howard Hughes, y de cómo se relacionaba con sus empleados. En la cinta, será el mismo Beatty quien le dará vida al excéntrico magnate, quien se verá en un inesperado triángulo amoroso.
Lily Collins, actriz de The Mortal Instruments: City of Bones, y Alden Ehrenreich, quien acaba de ganar el importante rol de interpretar a un joven Han Solo en el nuevo spin-off de Star Wars, protagonizan este nuevo drama. En la cinta, estos dos jóvenes interpretan a una soñadora aspirante a actriz, y a un chófer. Pronto, juntos se verán involucrados en un prohibido romance.
Haz clic para que no te pierdas el tráiler oficial de Rules Don't Apply.
Además de Collins y Ehrenreich, el filme cuenta con un amplio elenco de estrellas de Hollywood, tales como Alex Baldwin, Ed Harris, Matthew Broderick, Annette Bening, Megan Hilty, Martin Sheen, Steve Coogan, Candice Bergen y Oliver Platt.
Esta nueva película marca el regreso de Beatty detrás de la cámara, cuya última cinta, Bulworth, fue estrenada en 1998.
Rules Don't Apply llegará a las salas de cine de Estados Unidos el próximo 23 de noviembre.