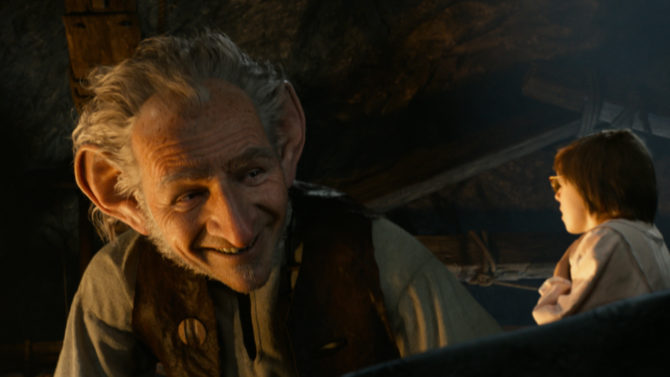 The BFG es el nuevo proyecto del laureado director Steven Spielberg, quien regresa al género fantástico que popularizó su pasó por Hollywood en los 80 con proyectos como E.T. The Extraterrestrial y Close Encounters of the Third Kind. Esta vez el cineasta se aleja de sus queridos aliens y visita un mundo lleno de gigantes basado en el famoso libro de Roald Dahl del mismo nombre.
Aquí tienes el nuevo tráiler, completamente subtitulado en español. Si no eres muy diestro con el inglés, ahora sí entenderás de qué va esta historia:
La trama del largometraje gira en torno a un gigante, llamado "The Big Friendly Giant" (The BFG), lo que se traduce a "El gigante amistoso", quien conoce a Sophie, una huerfanita que se embarcará en el viaje de su vida cuando este ser fantástico se la lleva a su país, llamado Dream Country (País de ensueño), lugar donde habitan gigantes que se alimentan de humanos, específicamente de niños.
VER TAMBIÉN Estrenan un segundo tráiler de la nueva versión de 'Ghostbusters'
El twist es que este monstruo se reusa a comer seres vivos y es acá cuando surge una amistad inquebrantable entre ambos protagonistas.
Como es de esperarse los peligros estarán a la orden del día, pues la presencia de Sophie en este lugar podría ser el comienzo de muchos problemas.
Recuerda que The BFG se estrena el 1 de julio.