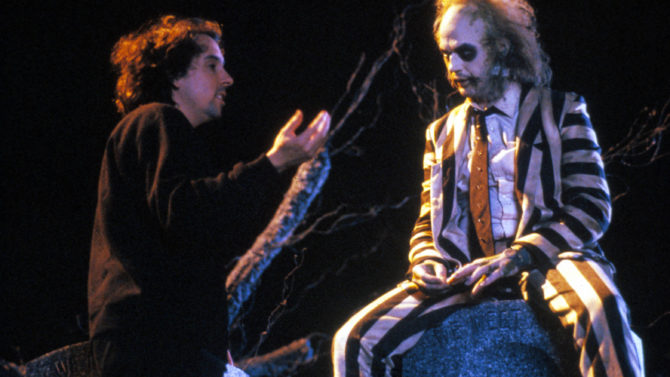 ¡Beetlejuice, Beetlejuice, Beetlejuice! Lo más probable es que al decir esta mítica frase, los camareros del nuevo restaurante temático de Tim Burton sabrán de lo que hablas.
En la ciudad de Nueva York hay muchos sitios emblemáticos que visitar, y si eres fanático del trabajo del cineasta Tim Burton, no podrás dejar de ir a Beetle House, el nuevo bar y restaurante inspirado en su clásico del cine Beetlejuice.
En la zona del East Village se encuentra el restaurante que con sus tragos y menú de comidas rendirá tributo al trabajo de Burton. ¿El lema del lugar? "Es Halloween todo el año".
Beetle House, que abrirá a finales del mes de marzo y atenderá a la clientela a través de reservaciones, ofrece una amplia oferta de tragos como el We Come in Peace, que hace referencia a la cinta Mars Attacks!, mientras que el Fleet Street Martini alude al filme de Sweeney Todd.
Algunos de los platos principales incluidos en el menú serán el Edward Burger Hands, por supuesto, de la cinta Edward Scissorhands , el Eggs Skellington, que nos recuerda el trabajo de The Nightmare Before Christmas y el Victor Van Pork por la cinta The Corpse Bride.
Los dueños del restaurante no están ajenos al negocio de bares temáticos, ya que el año pasado abrieron el local Stay Classy dedicado al actor y comediante Will Ferrell.
Aquí te dejamos con algunos de los tragos oficiales de Beetle House.