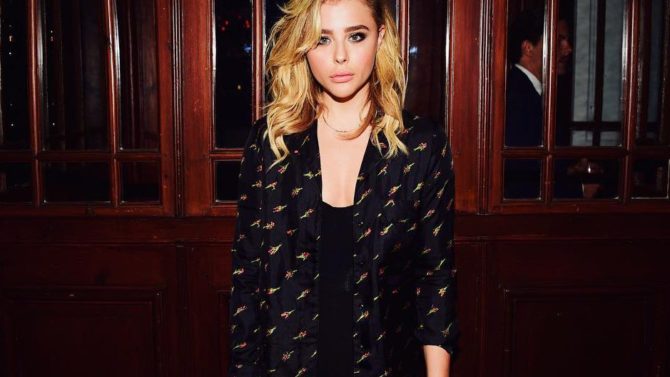 Si tienes memoria para las peleas en las redes sociales, entonces recordarás con facilidad la reciente riña virtual entre Kim Kardashian y la actriz Chloe Grace Moretz, a raíz de una selfie sin ropa que la socialité publicó en su cuenta de Instagram.
En entrevista con The Hollywood Reporter, la protagonista de The 5th Wave hizo referencia a este sonado intercambio de tweets ocurrido en marzo del presente año. "Creo que le di mi atención a gente que no merece mi atención. En cierta manera, me arrepiento de haberles dado mi atención, pero no me arrepiento de lo que dije", sentenció Moretz, de 19 años, quien recientemente brindó un discurso en el marco de la Convención Democrática a favor de la candidatura de Hillary Clinton.
Al momento de que Kardashian publicara la famosa foto, Chloe escribió: "Realmente espero que te des cuenta cuán importante es marcar metas para las jóvenes mujeres, enseñándoles que tenemos mucha más que dar que tan solo nuestros cuerpos", a lo que la esposa de Kanye West respondió: "Vamos todos a darle la bienvenida a @ChloeGMoretz a Twitter, ya que nadie sabe quién es ella".
Pero para la joven actriz, dar pie a una riña no es siempre la mejor opción. "Me di cuenta de que ser la persona con más opiniones no es siempre la persona que logra el mayor impacto. Aprendí eso de Hillary", agregó Moretz a THR en una entrevista brindada en el marco del Deauville Film Festival.