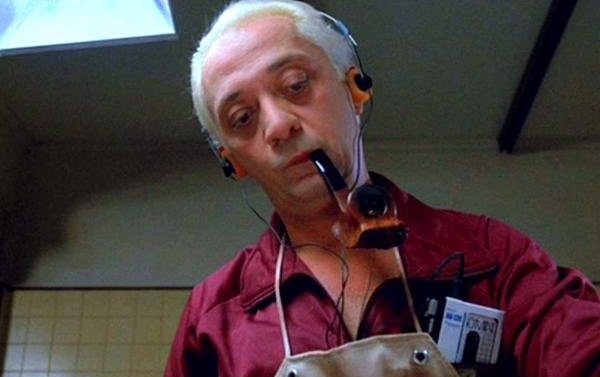 El actor Don Calfa, que personificó al embalsamador en el clásico del cine de culto The Return of the Living Dead, de 1985, murió el jueves 1 de diciembre a la edad de 76 años.
El actor murió en su casa de Yucca Valley, en California, según confirmó el actor y productor Mark Terry a The Hollywood Reporter. Por el momento se desconoce la causa.
Calfa había nacido en Brooklyn, Nueva York, el 3 de diciembre de 1939.
Su papel más memorable fue el de Ernie Kaltenbrunner, el embalsamador de The Return of the Living Dead que disfrutaba escuchar canciones de marcha.
Escrita y dirigida por Dan O'Bannon, la película filme narra cuando un empleado de un almacén de suministros médicos descarga accidentalmente gases tóxicos en el aire de Louisville, Kentucky, trayendo a la vida a personas muertas que solo quieren comer cerebros.
Donald George Calfa, tal era su verdadero nombre, también interpretó a Paulie, el asesino a sueldo que mata a un hombre rico de los Hamptons dándole una sobredosis de heroína en Weekend at Bernie's (1989).
Calfa trabajó con importantes directores como Peter Bogdanovich (en Nickelodeon), Martin Scorsese (New York, New York), Blake Edwards  10), Steven Spielberg (1941), Bob Rafelson (el remake de The Postman Always Rings Twice) y con Barry Levinson (Bugsy).
Actuó además en Cinderella Liberty (1973), Bank Shot (1974), Foul Play (1978), The Rose (1979) y el remake de Doctor Dolittle (1998).
Que en paz descanse, Don Calfa.
A continuación te dejamos el tráiler de The Return of the Living Dead: