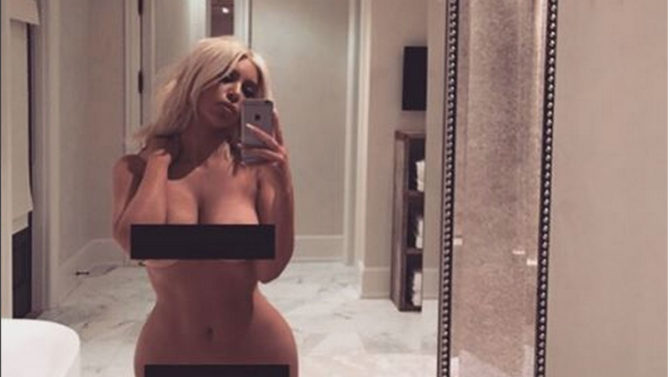 Este lunes 7 de marzo, Kim Kardashian volvió a alborotar el Internet, al publicar en su cuenta de Instagram una selfie frente al espejo, en la que aparece completamente desnuda.
Muchos pensaron que se trataba de una foto actual de la socialité, y algunos hasta la acusaron de haber alterado la imagen para lucir más delgada, ya que hace solo tres meses que dio a luz a su segundo hijo, Saint West.
Sin embargo, horas después de haber publicado la sensual fotografía, Kim aclaró a través de su cuenta de Twitter que se esta foto no es reciente, sino de hace un año.
"Me siento halagada de que algunos de ustedes hayan pensado que el post que publiqué temprano se trata de una foto reciente. Eso fue en mis tiempos de rubia, hace un año, cuando tenía 25 libras menos", explicó la estrella de Keeping Up With The Kardashians, quien al final del tuit escribió #MotivationMonday (#LunesDeMotivación).
Esta no es la primera vez que la estrella de la telerrealidad muestra sus curvas. En la mente de muchos aún están las imágenes publicadas en Paper Magazine en noviembre del 2014, donde la famosa posó sin ropa.