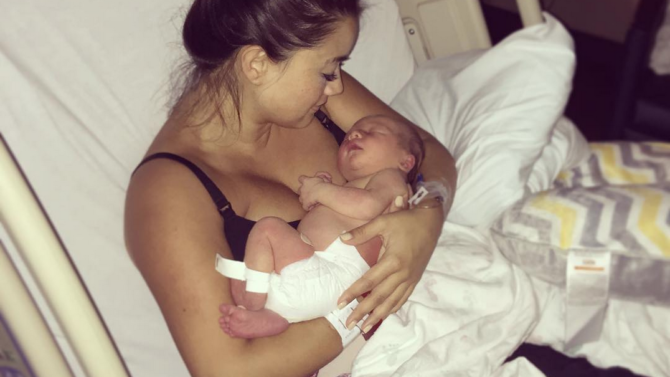 "Enamorada". Así está Catherine Giudici Lowe de su hijito recién nacido, a quien ha llamado Samuel Thomas.
La estrella de The Bachelor presentó a su pequeño este domingo a través de las redes sociales.
"Samuel Thomas, creo que estoy enamorada", escribió Giudici Lowe junto a la tierna foto, en la que aparece con su bebito en brazos.
El pequeño Samuel es el primer hijo de Catherine y Sean Lowe, quienes se conocieron durante la temporada 17 de The Bachelor y contrajeron matrimonio el 26 de enero del 2014, durante una boda de ensueño que fue transmitida en vivo en ABC, cadena matriz de dicho programa reality.
El feliz padre también presumió a su bebito en Instagram.
Ambos compartieron la feliz noticia del nacimiento de su hijo este sábado 2 de julio, a través de las redes sociales.
"¡Dios es bueno! Tuvimos un bebé saludable llamado Samuel Thomas", tuiteó Sean, de 32 años. "Gracias a todos por sus oraciones y apoyo".
La feliz mamá, de 30 años, tuiteó: "Estoy enamorada de otro chico, mi hijo Samuel Thomas Lowe".
¡Felicidades a los felices padres!