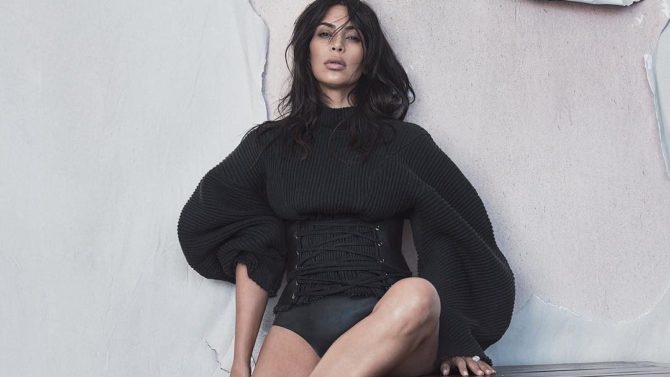 Kim Kardashian cubre la portada de la prestigiosa revista Vogue Australia en su edición de junio. En esta ocasión, el fotógrafo Lachlan Bailey fue el encargado de captar con su lente a la socialité en una sesión titulada "Kim Gets Wasted".
Esta publicación salió a la venta el 16 de mayo, y en ésta se ve a la protagonista de Keeping Up with the Kardashians por primera vez en la tapa de una revista desde el nacimiento de su hijo Saint West, quien llegó al mundo en diciembre de 2015.
Bailey compartió una de las fotografías a través de su cuenta de Instagram. Christine Centenara, directora de moda de esta reconocida publicación, estuvo a cargo de los looks de Kim, quien además vistió un diseño especial tomado de YEEZY, marca de ropa de su esposo, Kanye West.
En la entrevista que acompaña a esta sesión fotográfica, Kardashian reveló cuál sería su oficio en caso de que no hubiese sido una figura pública. "Hubiese sido investigadora forense y estaría viviendo una vida normal", confesó Kim.
Y acerca de sus héroes, la madre de North West aseguró que su padre, el abogado Robert Kardashian, se lleva este título, "por supuesto".