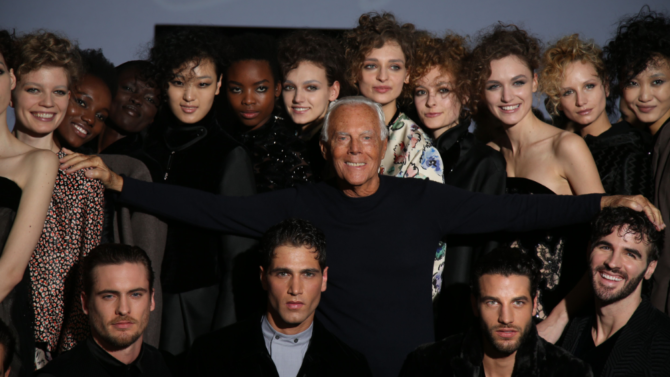 Giorgio Armani dejó bien claro su compromiso con los animales al anunciar que sus colecciones no volverán a contar con pieles reales. La firma italiana hizo el anuncio a través de un comunicado de prensa publicado por The Humane Society of the United States.
"Me complace anunciar que The Armani Group ha hecho un firme compromiso al abolir el uso de pieles animales en sus colecciones. Los avances tecnológicos creados con el pasar de los años nos permiten tener alternativas válidas a nuestra disposición que omiten las prácticas crueles e innecesarias hacia los animales. Mi compañía ha decidido tomar acción y poner atención a estos problemas críticos para cuidar al ambiente y a los animales", así lo dejó por sentado el diseñador en un documento oficial, escrito que evidencia una decisión histórica por parte de la reconocida firma de modas.
P.J. Smith, ejecutivo de The Humane Society of the United States sostuvo que "Armani provee liderazgo en una industria que ha fallado con respecto a otras en términos de bienestar animal. La organización hace un llamado a los diseñadores que cierran sus ojos ante la crueldad detrás de las pieles, en el nombre de la libertad y el lujo, a seguir los pasos de Armani", sentenció.