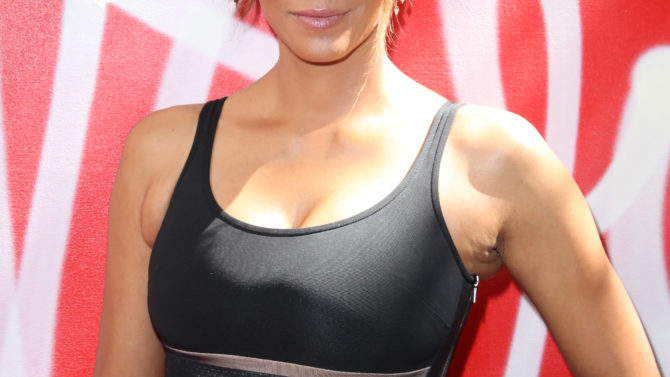 La actriz Halle Berry desmintió haber tenido sexo con Ric Flair, tras las alegaciones de la leyenda de lucha libre en su programa de radio.
Según informa el sitio TMZ, el representante de la actriz ganadora del Oscar dijo que esta nunca tuvo relaciones íntimas con Flair, de 67 años.
Esta semana, en The Ric Flair Show, el luchador aseguró que él y Berry mantuvieron un encuentro sexual en Atlanta rápidamente después de que ella se divorciara de David Justice (con quien estuvo casada de 1992 a 1997). Incluso alegó que se acostó con "docenas" de estrellas de cine.
VER TAMBIÉN Demi Lovato critica a Taylor Swift y a su 'squad' por atacar a Katy Perry en video de "Bad Blood"
Cuando el copresentador del show Conrad Thompson le preguntó si estaba inventando la historia, Flair le respondió:  "¿Tendría que inventar una mentira?".
Esto ofendió profundamente a la actriz de The Call. "Un hombre no tiene que llegar a sexualizar y mentir acerca de una mujer que nunca ha conocido para mejorarse a sí mismo o a su nombre. Es ofensivo, degradante y muy misógino", declaró una fuente cercana a Berry a TMZ.
Otra persona cercana a la actriz de 50 años remarcó que los dichos de Flair son absolutamente mentira. "¡No hay NINGUNA verdad en esto! Literalmente Halle ni siquiera ha oído hablar de él y mucho menos encontrado".