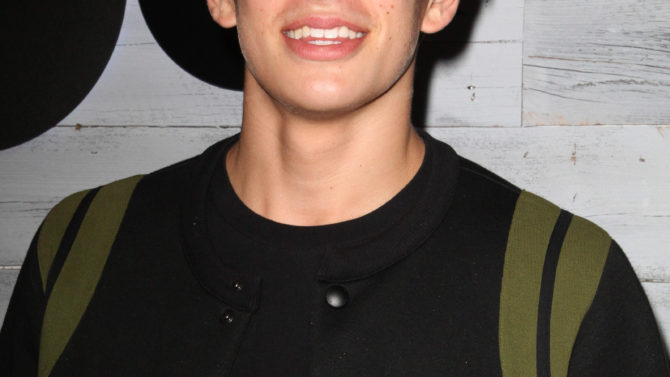 La estrella de YouTube y exconcursante de Dancing with the Stars Hayes Grier se encuentra hospitalizado tras sufrir un accidente automovilístico este jueves 28 de julio.
Fue su hermano Nash Grier —quien es también una sensación de Internet— quien dio la noticia a través de su cuenta oficial de Twitter.
"Acabo de recibir una llamada en el set para decirme que Hayes sufrió un accidente. Ahora está en el hospital", escribió Nash precedido por el hashtag #PrayForHayes (oren por Hayes), que de inmediato se convirtió en trending topic en las distintas redes sociales.
Dos horas más tarde, Nash volvió a Twitter para informar a sus seguidores sobre el estado de su hermano. Lo hizo a través de la captura de pantalla de un mensaje de texto que le había enviado su padre, Johnnie Floyd.
"Tu hermano está bastante estropeado. Afortunadamente, nada serio. Todos los escaners para determinar si sufrió una hemorragia interna salieron negativos. Sí sufrió una contusión cerebral, se fracturó dos costillas y tiene un pulmón magullado en un lado. Tiene mucho dolor", lee el mensaje, al cual Nash respondió: "Dile que aguante".
En declaraciones a E! News, el representante de Hayes informó: "Hayes sufrió un accidente y ha sido transportado a un hospital local. Está recibiendo un excelente cuidado. Gracias por sus oraciones y apoyo".
Recientemente se informó que Hayes participaría en la serie documental titulada Top Grier, la cual mostrará cómo es la vida en el rancho de su familia en Carolina del Norte. El show se transmitirá por la aplicación Verizon's Go90.
Pronta recuperación para Hayes y fuerza para la familia.