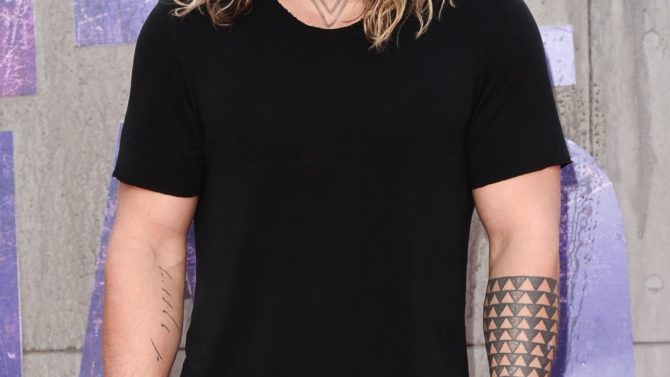 Jason Momoa, el nuevo Aquaman, se encuentra en pláticas para protagonizar una nueva versión de The Crow, reboot que está siendo desarrollado por Relativity Media.
Corin Hardy será el encargado de dirigir este nuevo reboot, basado en el cómic del mismo nombre. La adaptación cinematográfica de The Crow salió en cines en 1994 y estuvo protagonizada por Brandon Lee, actor que murió en un trágico accidente ocurrido en el set de grabación de esta película.
La historia de este filme de culto se enfoca en la vida de un joven músico quien es asesino cuando tratar de salvar a su prometida. Años más tarde, regresa al mundo de los vivos con un solo objetivo: venganza.
Momoa ganó reconocimiento internacional al interpretar a Khal Drogo en el hit show de HBO, Game of Thrones. Recientemente hizo su primera aparición como Aquaman en la cinta Batman v Superman: Dawn of Justice y su próximo proyecto será Justice League, esperada película que se encuentra en desarrollo de la mano del director Zack Snyder.
Este personaje de DC Comics también tendrá una cinta en solitario que llevará por título Aquaman y saldrá en cines en 2018. La cinta será dirigida por James Wan y contará con la actuación estelar de Amber Heard.