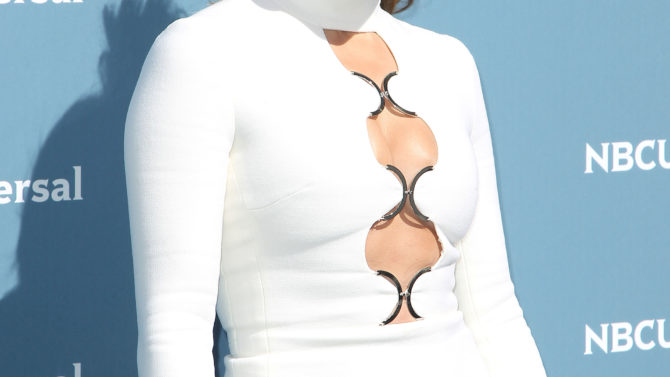 Jennifer López tiene un nuevo desafío en su carrera estelar. La actriz y cantante será jurado en el reality show World of Dance, de NBC, en el que también trabajará como productora ejecutiva.
De acuerdo con Variety, la compañía de J.Lo, Nuyorican Productions está produciendo World of Dance junto a Universal Television Alternative Studio.
"Me identifico con la lucha, pasión, disciplina, competencia y la emoción de la danza. Estoy emocionada de que con este espectáculo podamos lanzar la carrera de un bailarín y guiarlo hacia el éxito", dijo la estrella de 47 años.
VER TAMBIÉN Lin-Manuel Miranda será anfitrión de 'Saturday Night Live'
World of Dance fue aprobado el pasado mes de julio con 10 episodios, y en principio López solo iba a estar en la producción, aunque siempre dijeron que cabía la posibilidad de que apareciera frente a las cámaras.
Será una competencia de baile con artistas compitiendo contra dúos o equipos en todos los ritmos, incluyendo hip hop, tap, ballet, break dance, y otros. El ganador recibirá US$1 millón.
VER TAMBIÉN Jennifer López publica una foto con su hija Emme
En World of Dance participarán los coreógrafos Napoleon y Tabitha D'umo, más conocidos como el dúo Nappytabs. Ambos han trabajado con López en su show de Las Vegas All I Have.
Además de López, los otros productores ejecutivos del show serán Elaine Goldsmith-Thomas, Benny Medina, Kris Curry, Matilda Zoltowski, David Gónzalez, Matthew Everitt y Al Hassas.