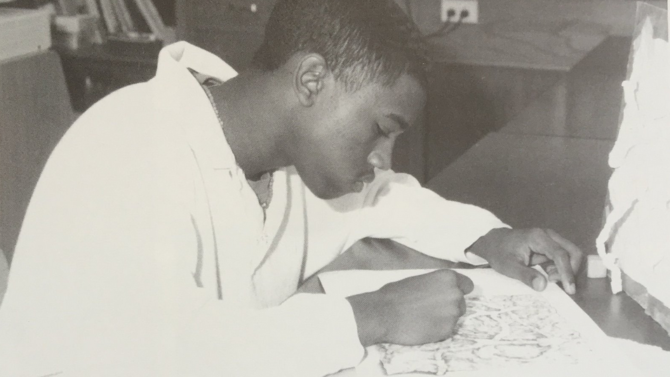 "Kanye West le pone los toques finales a su obra de arte", dice el pie de foto de lo que luce como un anuario escolar. Kanye se graduó de la escuela secundaria Polaris en Oak Lawn, en 1995 en Illinois.
En esa foto West tenía 18 años. Después le dieron una beca en la American Academy of Art y se transfirió a Chicago State University, para más adelante salirse del college sin graduarse. El tuit ha recibido más de 63,000 likes y a su vez ha sido retuiteado más de 25,000 ocasiones.
Recientemente, West abrió sus tiendas por varias ciudades del mundo donde distribuye su colección de mercancía relacionada a su disco "The Life of Pablo".