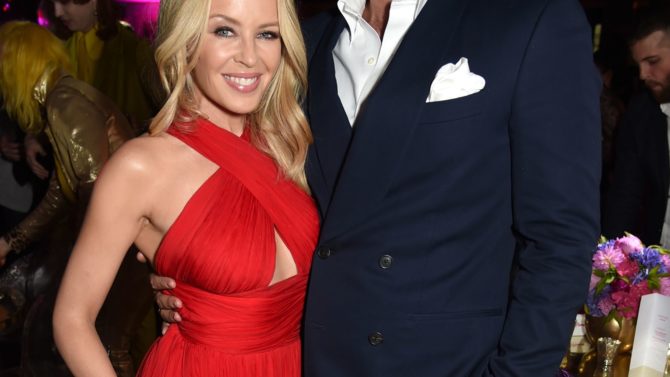 Pese a que se comprometieron hace ocho meses, la cantante australiana Kylie Minogue y el actor inglés Joshua Sasse no se casarán hasta que el gobierno de Australia legalice el matrimonio entre personas del mismo sexo.
"Hay posibilidades de boda en Melbourne. Pero Kylie y yo lo hemos hablado y…hasta que esa ley haya pasado en Australia, no nos casaremos", dijo Sasse el jueves 6 de octubre durante una entrevista con Seven Network, una afiliada a CNN.
They might not be tying the knot any time soon. Australia's main opposition party has vowed to oppose Prime Minister Malcolm Turnbull's suggested national referendum on the issue.
"Simplemente no puedo imaginarme en cualquier nivel, ya sea moral, religiosa, o cualquier cosa, que tengo el derecho a casarme y hacerlo con la persona que amo, y que alguien más no lo hace solo por su propia orientación sexual", explicó el artista. "Eso no se trata la igualdad", agregó.
Minogue, de 48 años, y Sasse, de 28, se comprometieron en el mes de febrero pasado, y ambos son fervientes activistas en campañas de la comunidad gay.
Sasse acaba de lanzar la campaña llamada Say I Do Down Under  con la venta de camisetas que promueven el matrimonio igualitario en Australia y cuyas dinero recaudado es a beneficio de 'Australians for Equality', una coalición de organizaciones que abogan por la legalización a través de libre voto del parlamento en lugar de un referéndum.
Varios famosos se han unido a este movimiento, como la cantante de música country Dolly Parton, la cantautora Sia, la actriz Margot Robbie, y la conductora Kelly Ripa.
Abajo, la pareja junto a Parton en una foto que Sasse publicó en su cuenta de Instagram.