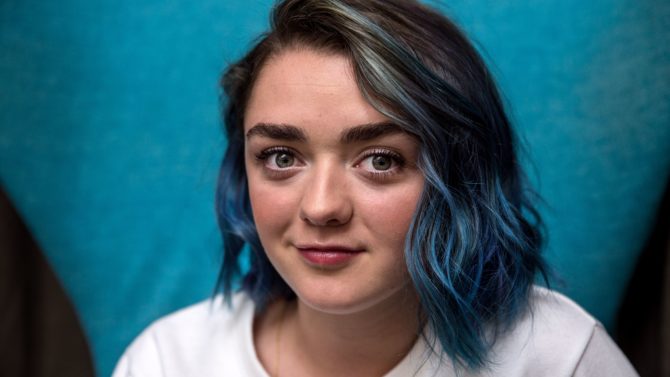 Maisie Williams, encargada de darle vida al personaje de Arya en la serie Game of Thrones, dijo estar entusiasmada y nerviosa por lo que le depara el futuro cuando su labor en el proyecto de HBO llegue a su fin.
"Estoy entusiasmada y nerviosa por el futuro… Al menos tenemos otro año de Game of Thrones, por lo que mi rostro se seguirá conociendo y mi carrera seguirá estimulándose. Ahora bien, con la serie llegando a su fin, siento emoción porque tendré la oportunidad de formar parte de otros proyectos, pero también tengo miedo porque quizás nadie me quiera contratar", expresó la actriz de 19 años a la revista Elle.
Maisie comenzó a interpretar a Arya cuando tenía 11 años, lo que significa que la actriz británica ha crecido ante nuestros ojos.
"Realmente me ha definido como persona… Estando en esta industria, he tenido que conocer muy rápidamente el tipo de persona que soy. La gente siempre te pide que no cambies, pero para no cambiar tienes que conocer el tipo de persona que eres, quién quieres ser y cómo quiere ser percibida por los demás. Sin duda, ser Arya me ha ayudado con eso y ha sido una inspiración enorme para mí y para una gran cantidad de niñas en todo el mundo".
Sobre la posibilidad de que se filme una película relacionada a la serie, Williams dijo: "Mientras la historia sea creíble, estaré feliz de formar parte de lo que HBO decida".