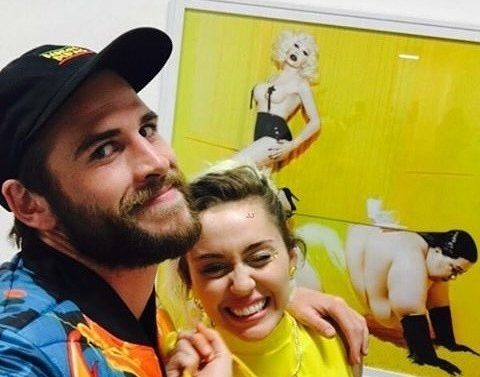 Miley Cyrus y Liam Hemsworth han mantenido un bajo perfil ante las cámaras desde que anunciaron su reconciliación a principios de año. Sin embargo, todo indica que este fin de semana fue la excepción.
La pareja de artistas visitó una galería de arte, donde su amigo, el fotógrafo Vijat Mohindra, se encontraba realizando su exhibición.
El actor de la famosa franquicia The Hunger Games y la nueva juez de The Voice se vieron de lo más felices a su salida, e incluso compartieron una linda selfie.
"Muy orgullosa de mi amigo mega fotógrafo @vijatm en su primera exhibición en solitario", escribió la cantante de "Wrecking Ball" en Instagram. En la fotografía publicada por la cantante de 23 años también aparecen la bailarina Amazon Ashley, Wayne Coyne de la banda The Flaming Lips, junto a su novia Katy Weaver.
Definitivamente, hacen una linda pareja.