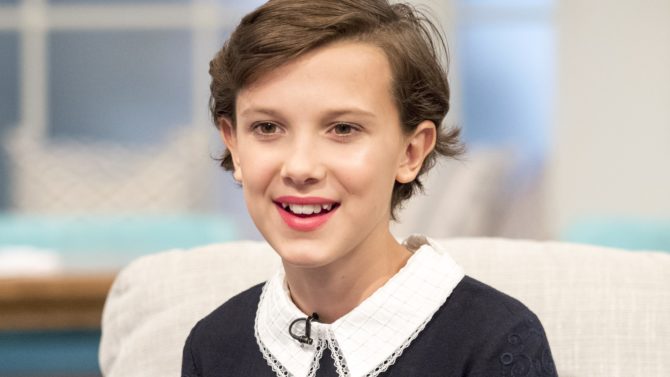 Millie Bobby Brown, la niña que interpreta a 'Eleven' en la serie Stranger Things tiene talento para el canto. Así lo ha demostrado previamente en programas de televisión como The Tonight Show.
VER TAMBIÉN Gaten Matarazzo, de 'Stranger Things', rapea en comercial de Old Navy [VIDEO]
Esta vez, Brown publicó un video en el que está pidiendo su orden en Starbucks, pero en en vez de hablarla, la pide cantando al estilo de "Hello" de Adele.
"Me puede dar un venti latte / y un caramel frappuccino / oh por favor", son las palabras con las que reemplazo la letra de la intérprete británica.
Mira el divertido video, en el que su padre también se molesta por la broma:
A principios de noviembre, Stranger Things publicó una foto en la cuenta oficial de Facebook donde se confirmó que 'Eleven' regresará a la segunda temporada de la serie.
RELACIONADO: 'Stranger Things' confirma regreso de Millie Bobby Brown a la segunda temporada
Stranger Things se estrenó en julio de este año, y rápidamente se convirtió en una de las series originales de Netflix más vistas de todos los tiempos. Según la compañía Symphony Advanced Media, es la tercera serie más vista de la plataforma, solo por detrás de Fuller House y la cuarta temporada de Orange Is the New Black.