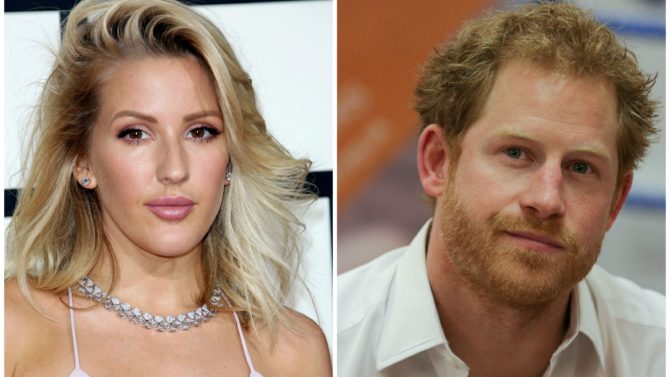 El príncipe Harry ha sido visto recientemente con la cantante de pop Ellie Goulding en un evento de polo, de acuerdo con informaciones recogidas por The Telegraph. Pero no es la primera vez que ambos coinciden, y por eso han saltado los rumores de un posible romance entre ambos.
La guapa cantante cantó durante la ceremonia de boda de los duques de Cambridge en 2011. Allí entretuvo a los asistentes interpretando una cover de "Your Song", de Elton John.
Asimismo, el príncipe de Gales, de 31 años, y la artista, de 29, se reencontraron en la ceremonia de The Invictus Games en 2014. Estos juegos son un evento paralímpico multideportivo  creado por el príncipe Harry, y en el que los participantes son personas heridas en combate durante su servicio militar. No debemos olvidar que el mismo príncipe ha ido en calidad de militar a Afganistán dos veces y conoce de primera mano las consecuencias de la guerra.
RELACIONADO Momento 'Aww!' entre Prince Harry y niña de 5 años [FOTO]
Nada ha sido confirmado y es bastante habitual que los medios atribuyan una y otra pareja al menor de los hijos de Diana de Gales. Seremos prudentes y esperaremos a que se confirme la noticia pero merece la pena recordar que, como muy bien dijo recientemente Harry en una entrevista, "aunque ahora estoy centrado en el trabajo, si alguien 'se cuela' en mi vida, sería fantástico".