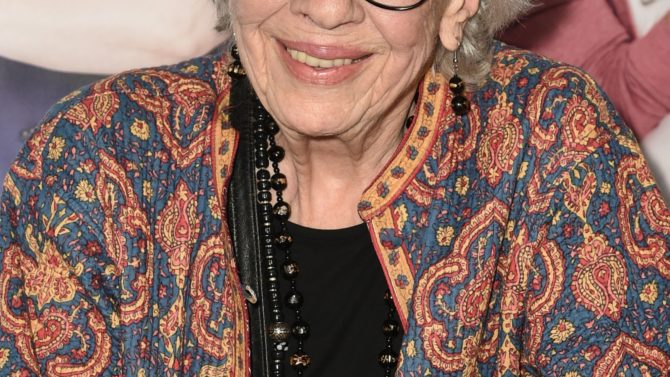 La actriz Ann Morgan Guilbert, recordada por su papel de la vecina Millie Helper en The Dick Van Dyke Show, murió el martes 14 de junio en Los Ángeles. Tenía 87 años.
La causa de su muerte fue cáncer, informó su hija Nora Eckstein.
VER TAMBIÉN Los famosos que han muerto en lo que va del 2016 [FOTOS]
Guilbert también se hizo popular por interpretar a Yetta Rosenberg, la abuela senil y fumadora compulsiva de la niñera Fran Fine (Fran Drescher) en la sitcom The Nanny, transmitida desde 1993 a 1999.
Nacida el 16 de octubre de 1928 en Minneapolis, comenzó en el mundo del espectáculo como cantante y actriz en el programa Billy Barnes Revues en los años 50.
En la famosa comedia The Dick Van Dyke Show, Guilbert hacía de la simpática amiga de Laura Petrie, interpretada por Mary Tyler Moore, y la esposa del dentista Jerry Helper, encarnado por Jerry Paris.
También actuó en producciones teatrales como The Matchmaker, Arsenic and Old Lace, Waiting for Godot, To Kill a Mockingbird y Harvey. En el 2005 participó en la comedia de Broadway A Naked Girl on the Appian Way, junto a Jill Clayburgh y Richard Thomas.
VER TAMBIÉN ¿Han llegado los últimos días de los 'sitcoms'? [Opinión]
Sus últimos trabajos incluyen la película Please Give (2010) que fue seleccionada en el Festival de Cine de Sundance,  la serie de HBO Getting On y la comedia de CBS Life in Pieces, de acuerdo con The Associated Press.
Guilbert era graduada de la Universidad de Stanford, donde conoció a su primer marido, el actor y productor George Eckstein, con el que tuvo dos hijas: la actriz Hallie Todd y la escritora, actriz y maestra de teatro Nora Eckstein.
Guilbert y Eckstein dse divorciaron en 1966. Luego la actriz se casó con el actor Guy Raymond, quien murió en 1997.
Que en paz descanse.