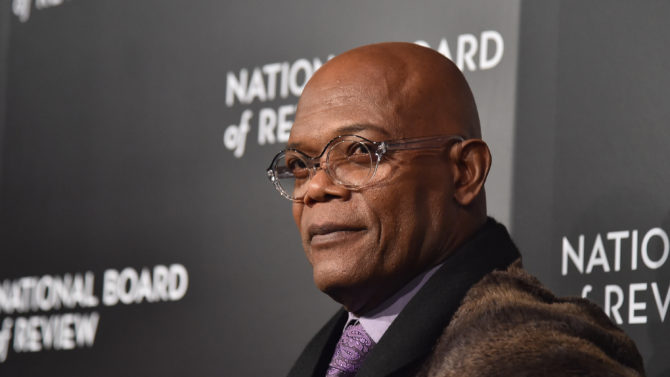 Samuel L. Jackson aprovechó su visita al programa Late Night with Seth Meyers para hablar sobre un tuit que publicó Donald Trump, en el que alegaba que no conocía al actor de The Hateful Eight.
En la entrevista, Jackson aseguró que esto era completamente falso, ya que hasta ha jugado golf con el precandidato republicano en varias ocasiones. El actor no pudo evitar reírse del comentario que hizo Trump en las redes sociales, en el que tildó el trabajo de este intérprete de "aburrido".
"No conozco a Samuel L. Jackson y nunca he jugado golf con él. Creo que hace muchos comerciales de televisión y es aburrido. No soy fan", escribió el empresario en su cuenta oficial de Twitter.
El actor Anthony Anderson respondió al mensaje de Trump, tratando de refrescarle la memoria. "Ay, Donald Trump, jugaste golf con Samuel L. Jackson y conmigo. También almorzamos juntos. Camarones y hot dogs. ¿Recuerdas?", escribió Anderson.
El presentador del famoso late night terminó la entrevista bromeando que esta mentira de Trump podría ponerle fin a su campaña presidencial. "Si podemos comprobar que Trump está mintiendo cuando dice que no te conoce, esto tal vez podría arruinar su campaña".