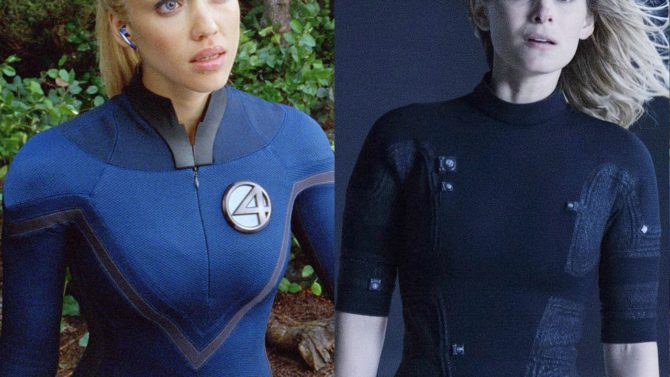 Jessica Alba y Kate Mara tienen algo en común: Ambas interpretaron el personaje de Sue Storm en las películas de Fantastic Four. Alba lo hizo primero en el 2005 y retomó el personaje en el 2007 para la secuela Fantastic 4: Rise of the Silver Surfer. Mara interpretó el rol en el remake del año 2015.
Ambas actrices coincidieron este 30 de noviembre en el programa nocturno The Late Late Show with James Corden, al que acudieron como invitadas, sin embargo no era la primera vez que se veían.
VER TAMBIÉN 20 superhéroes que aún no llegan al cine [FOTOS]
Mara recordó que su primer encuentro se dio en un avión en el que viajaba junto con Jamie Bell, otro de los actores de la cinta. Bell, quien se encontraba en otra silla le envió un mensaje de texto a Kate indicándole que Sue Storm también estaba en el avión.
En un principio la actriz no entendió el mensaje, pero luego vio a Jessica Alba y entendió lo que su amigo quería decir. Mara asegura que después de su reacción de sorpresa inicial, ambas hablaron sobre lo incómodo que fueron los trajes que tuvieron que usar para sus respectivas películas".
VER TAMBIÉN Famosas que se convirtieron en exitosas empresarias [FOTOS]
Aprovechando que estaba ante la presencia no solo de una, sino de dos Sue Storm, Corden decidió hacer un experimento y probar sus poderes. Ambas le siguieron el juego y apuntaron con sus manos hacia el presentador, quien salió disparado hacia un lado con su silla tras sentir el poder de ambas actrices.
Mira el divertido video a continuación.