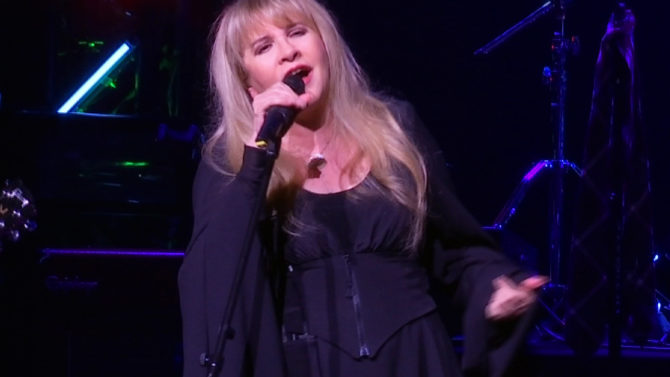 La cantante Stevie Nicks sorprendió al público del musical de Broadway School of Rock cuando, luego de que finalizó el show, hizo una interpretación del tema "Rhiannon".
Acompañada por la banda del espectáculo, Nicks puso a todos a bailar. Luego tomó un momento para recordar cuando grabó el éxito de los 80 "Stand Back", el cual fue inspirado en el single "Little Red Corvette", de Prince.
Contó que cuando quiso trabajar en el tema, prefirió pedirle permiso al fallecido artista porque sentía que se había copiado. "No esperaba ni en un millón de años que fuera a decir que sí o que estuviera siquiera en Los Angeles, y estuvo ahí en unos 20 minutos… No tenía que llamarlo y decirle que en cierto modo me copié de su canción, pero lo hice porque soy honesta. Eso se convirtió en una relación realmente increíble. ¿Que si tengo el corazón roto [tras su muerte]? Completamente".
Nicks, de 67 años, es una de las pocas artistas de rock que logró mantener una carrera como solista, sin dejar de formar parte de una banda (Fleetwood Mac).
Como miembro de la exitosa agrupación Fleetwood Mac logró ingresar a The Rock and Roll Hall of Fame en 1998.