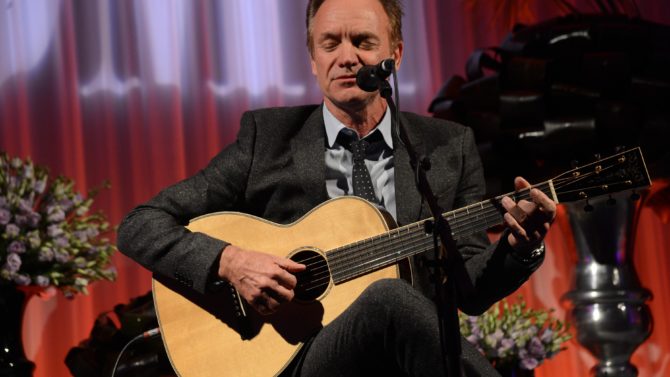 El compositor, cantante, actor, autor y activista
Sting
recibirá el premio honorífico "The American Music Award of Merit" en los 2016 American Music Awards.
Según se anunció este lunes a través de un comunicado de prensa, el músico se presentará el 20 de noviembre durante la ceremonia que se celebrará en el Microsoft Theater en Los Ángeles. Además de recibir el especial galardón, tomará el escenario para interpretar un popurrí de canciones, incluyendo "I Can't Stop Thinking About You", el primer sencillo de su nuevo álbum 57th & 9th.
El premio "American Music Award of Merit" reconoce a esos artistas que han contribuido de forma extraordinaria a la industria musical. Algunos de los músico que han recibido este galardón lo son Annie Lennox, Garth Brooks, Johnny Cash, Gloria Estefan, Whitney Houston, Janet Jackson, Michael Jackson, Billy Joel, Bon Jovi, Paul McCartney, Willie Nelson, Prince y Frank Sinatra.
Las nominaciones a los 2016 American Music Awards fueron anunciadas este mes. Drake cuenta con 13 nominaciones, mientras que Rihanna tiene siete. Adele y Justin Bieber recibieron cinco nominaciones cada uno. Mientras que Beyoncé y The Chainsmokers recibieron cuatro nominaciones cada uno. Recordemos que los ganadores de los American Music Awards son elegidos en su totalidad por los fans.
La semana pasada se anunció que Bruno Mars se encargará de la apertura de la ceremonia que se transmitirá a las 8:00 p.m. ET a través de la cadena ABC.