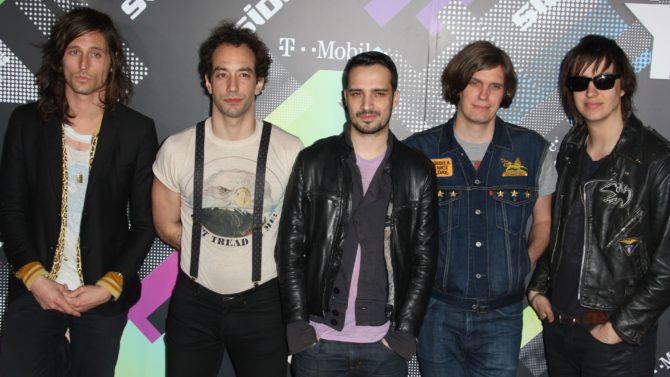 The Strokes acaba de estrenar una nueva canción titulada "Oblivius". Este es el primer corte promocional que la banda de Nueva York lanza luego de tres años de ausencia.
La canción fue estrenada en el nuevo show de Julian Casablancas, vocalista de la agrupación, en Sirius XMU, este 26 de mayo. El sencillo será parte de un nuevo EP de la banda llamado Future Present Past, que saldrá a la venta el 3 de junio.
Este nuevo disco de corta duración ofrecerá, además de "Oblivius", otras dos piezas llamadas "Drag Queen" y "Threat of Joy", además de un remix del tema promocional, hecho por Fabrizio Moretti, baterista de The Strokes.
A continuación puedes escuchar "Oblivius:
Por si fuera poco, The Strokes también lanzó una entrevista donde comparten lo que opinan sobre Internet, los comentarios que deja la gente en los videos de YouTube, y hasta mencionan los discos que se llevarían a una isla desierta:
De acuerdo a NME, los miembros de The Strokes fueron vistos en un estudio de grabación de Monterrey, México en 2015. En ese momento se pensaba que estaban trabajando en nuevas canciones.
La banda de rock indie no se fue de gira para promocionar Comedown Machine, su más reciente larga duración que llegó a los anaqueles en 2013. La banda está pronta a presentarse en el Governors Ball de Nueva York el 3 de junio, misma fecha del lanzamiento del EP.